Close friend Jethro Sheeran tells us what's at the root of Sarah's problems
Sarah Harding
has lived a rollercoaster life, and her time in the CBB house certainly mirrored that.
Over the last month the former
Girls Aloud
singer baffled viewers with her scatty behaviour – from booze-fuelled rows with Paul Danan and Jemma Lucy to getting steamy on screen with hunky housemate
Chad Johnson
one minute and shouting at him the next.
But as Sarah, 35, heads back to reality this week, we put a call in to her close friend, songwriter/producer Jethro Sheeran (who also happens to be Ed Sheeran's cousin) to find out what's really going on inside Sarah's head.
The pair struck up a friendship after meeting at Juice Master Jason Vale's health retreat in 2014 and Jethro was in the process of helping Sarah relaunch her failed solo career with a new track called Tables Turned. But according to him, just weeks before she entered the CBB house she was heading for a breakdown, calling him up at 4am. 'She was talking about what to do with her life,' he says. 'She was really upset and crying a lot.'
FINANCIAL WOES
But it took Sarah until day 22 to admit she regretted going into the CBB house. 'I've been a very f**king private person,' she said. 'I don't want to publicise anything.' It was a bit late for that – but Jethro has a simple explanation for why Sarah went on the show…
'She needed the money,' he says. 'She injured her leg on the last show [2016's The Jump] so she was in physiotherapy for that and lost out on work.'
It's these financial worries that Jethro believes contributed to her pre-CBB breakdown. He explains: 'I don't think her mentality is very strong – one minute she's on her way to a breakdown and the next minute she's on Big Brother.'
It wasn't long before Sarah's underlying stress reared its ugly head in the house and Jethro admits he doesn't think his friend handles alcohol very well. He says: 'I think when she gets down and depressed she drinks and does silly things. I've witnessed it myself.' And while he refuses to reveal what makes Sarah drink, he says cryptically: 'I think it's pretty obvious.'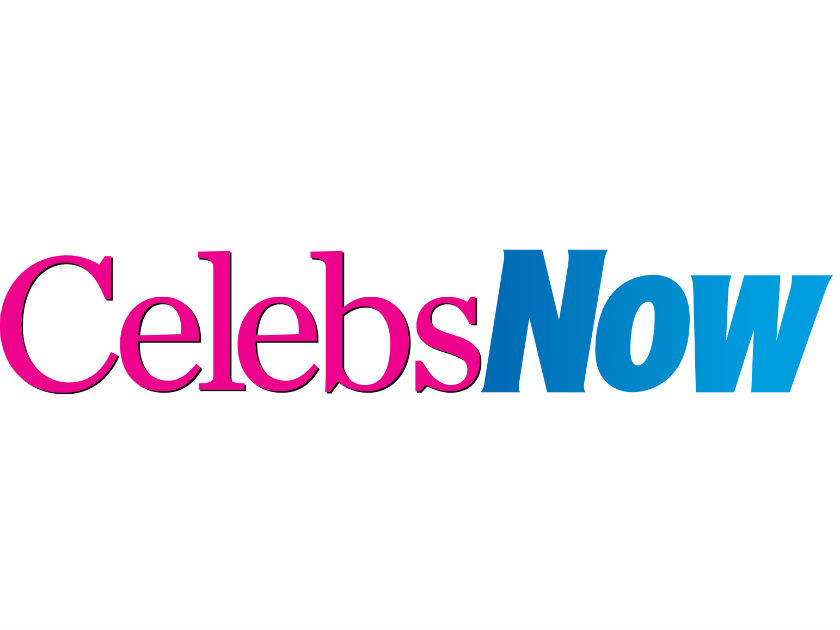 The last few years have been tough for Sarah – not only was she forced to pull out of the The Jump, the previous year her character was axed from Coronation Street. At around the same time her Buckinghamshire house was put on the market for £1.2m but failed to sell.
A seemingly cash-strapped Sarah revealed last week that her house has just been sold. As Now went to press, the plush property was listed on Rightmove as 'Sold STC' with offers in excess of £999,999 – £75k less than what it was put on the market for back in February. While selling off assets and dropping the price to help a sale is an indication that cashflow might be an issue, Sarah says she sold up because she wanted a 'fresh start'.
DATING BAD BOYS
As Sarah tries to put her string of failed relationships – including her most recent boyfriend, who was last week revealed as plasterer Aaron Lacey – behind her, Jethro reckons she's quite hard to handle. Her ex-fiancé Tom Crane walked out on her six months before their wedding, a break-up that Sarah admitted left her 'damaged'.
Jethro praised Sarah and said: 'She's brilliant, a great night out' but added that while Sarah is entertaining to be around: 'She picks fights and is a bit unstable at times and you have to deal with a lot of shit. It's kind of self-destruction – when things go well, she presses a button to ruin it all. She wants to be in control and that's the thing – she wants to f**k it up rather than have someone else do it.'
But it's not just with men where it's gone wrong for Sarah  – she's still deeply affected by Girls Aloud's split, confessing in the Diary Room that her 'confidence was severely knocked' when they went their separate ways in 2013. Jethro thinks Sarah resents her more successful ex-bandmates.
He says: 'Maybe she's upset about Girls Aloud splitting up, not being the voice of the group, not being on The X Factor like Cheryl, and thinks it's embarrassing that they're all happy with money and children. Maybe she still resents that.'
RECORDING MUSIC
Now that CBB's over, Jethro is keen to get Sarah back in the studio to finish their track and give her something to focus on. He said: 'We did a cover of Cyndi Lauper, Time After Time, but this one is more housey, it's called 'Tables Turned'. When she comes out I'd definitely like to try one more track with her all finished, that would be good.'
Speaking about recording new material, he said: 'We wrote some great songs, she came into the studio at Battersea Park but she was on her way to Ibiza so she was only in the studio for a short time because she had a car waiting to take her to the airport. So we had about three to four hours together, catching up, having a few drinks and getting into the studio session and we just recorded her vocals, which were great.'
But the tracks remain unfinished and now he is keen to get Sarah back into the studio.
He explained: 'We didn't have the chance to finish it because she had to check in to go on holiday. But we've got one track still left that I think is just amazing, it's a brilliant song and she sounds really, really good on it so I hope we get to finish it. We tried to finish it a few times, I was going to go to her house in Buckinghamshire, she was going to come to Bristol – she did come to Bristol but she was filming and stuff so we didn't have time but I do hope we get to finish it soon because I think that would be a good thing when she comes out – she can do all her interviews and whatever she likes, but her heart is in music, you can tell.'
MORE: Girls Aloud's Nadine Coyle defends former bandmate Sarah Harding with VERY sassy message after CBB drama
He teased that they have started writing 'a whole bunch of stuff' and said the lyrics are based on: 'Everything that's happened in her past, all her bickers and that have been mentioned in the songs' he said. 'Relationships, Girls Aloud, some of them are for her to address and get off her chest, music is therapy so it's like once she gets her true feelings off her chest, it's one way street [to] heaven.'
He continued: 'I hope she's alright because she is really sweet, she's such a lovely girl, she's got some talent there as well. She can dance, she's bubbly, she's got a nice personality, she's pretty, she's got a good heart, she loves animals and she's got things to talk about and she's got something that's dark that will come out when she writes – she sent me some poems and songs that she's written, she spent all night on them and they're pretty good.'
He added: 'I don't want her to come out and be like: 'I'm the shit,' because that will feed her disappointment again. If she's just continuing to feed off her breakdowns, viewers aren't going to give a shit anymore.'
THE FUTURE
When asked if he thinks Sarah will go back into music, Jethro replied: 'I know she loves music, she started playing guitar, I'd imagine she would go straight into music, obviously she could go into presenting. I think she could do anything but…I think she will concentrate on music.'
And Jethro is keen to see his friend return to the music scene. He said: 'Sarah loves DJ-ing, she likes singing, she likes producing, so I think when all this [CBB] hype dies down she should get back in to doing some singing as a solo artist and get serious with that because this [media] circus won't last forever with her because no one has got anything to hold on to.'
MORE: Sarah Harding: 'Cheryl is savvy – when she wants to be seen she is'
He continued: 'But I think if she released an EP of some great songs and some great videos and maybe sign a great deal with somebody and have a good career like she wanted, and do music that she wants, like we did, because the type of music we were doing fits her so perfectly. She's got a bit of a dark character and my production is beat heavy and hip-hoppy but with a pop edge and I think it would be brilliant.'
Jethro wants us to point out that he wasn't paid for this interview.