Singer dedicates 5 awards to her parents, Blake and London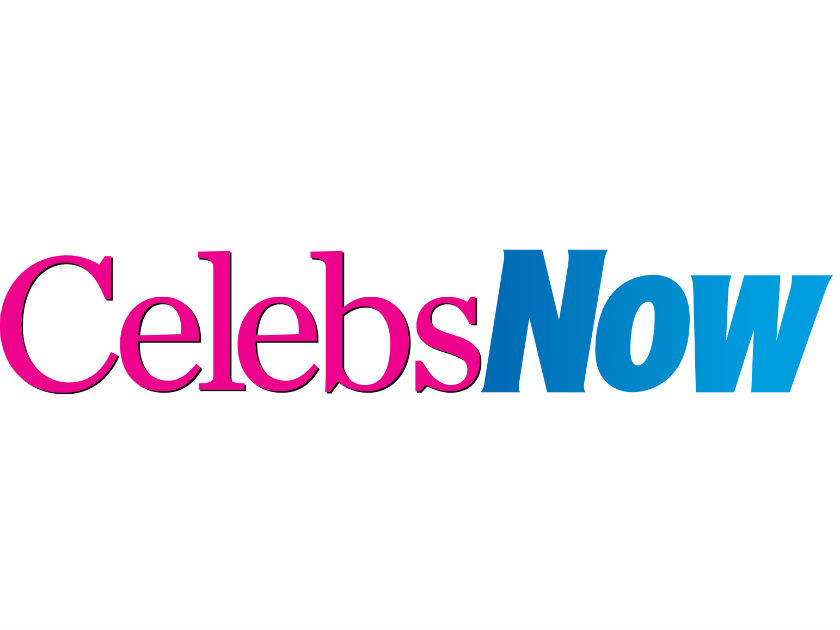 Amy Winehouse stole the show at the Grammys last night – taking 5 of the 6 awards she was up for.

The singer, 24, won Record Of The Year and Song Of The Year for Rehab.

Amy also took home gongs for Best New Artist, Best Female Pop Vocal Performance and Best Pop Vocal Album.

She only missed out on Album Of The Year, which went to jazz musician Herbie Hancock.

Although Amy didn't attend the American music ceremony at the Staples Center in LA, she performed hits You Know I'm No Good and Rehab via live satellite link-up in front of a small audience at the Riverside Studios in London.

'To my mum and dad, for my Blake, my Blake incarcerated,' she said on picking up her awards. 'Thank you very much, it's an honour to be here. Thank you very, very much. And for London. This is for London because Camden Town is burning down.'

Kanye West, 30, was the other big winner, scooping 4 awards.

He took the title of Best Rap Solo Performance, Best Rap Song, Best Rap Album and Best Rap Performance By A Duo Or Group.

Kanye paid tribute to his mum Donda, who passed away last year after a cosmetic surgery op, with an emotional rendition of his song Hey Mama.


SEE PICS of all the celebs at the Grammy Awards>>


See the full list of Grammy winners 2008

ALBUM OF THE YEAR
RIVER: THE JONI LETTERS – Herbie Hancock

RECORD OF THE YEAR
REHAB – Amy Winehouse

SONG OF THE YEAR
REHAB – Amy Winehouse

BEST NEW ARTIST
AMY WINEHOUSE

BEST FEMALE POP VOCAL PERFORMANCE
REHAB – Amy Winehouse

BEST MALE POP VOCAL PERFORMANCE
WHAT GOES AROUND…COME AROUND – Justin Timberlake

BEST POP PERFORMANCE BY A DUO OR GROUP WITH VOCALS
MAKES ME WONDER – Maroon 5

BEST POP COLLABORATION WITH VOCALS
GONE GONE GONE (DONE MOVED ON) – Robert Plant & Alison Krauss

BEST POP INSTRUMENTAL PERFORMANCE
ONE WEEK LAST SUMMER – Joni Mitchell

BEST POP INSTRUMENTAL ALBUM
THE MIX-UP – Beastie Boys

BEST POP VOCAL ALBUM
BACK TO BLACK – Amy Winehouse

BEST ELECTRONIC DANCE ALBUM
WE ARE THE NIGHT – Chemical Brothers

BEST HARD ROCK PERFORMANCE
THE PRETENDER – Foo Fighters

BEST CONTEMPORARY RnB ALBUM
BECAUSE OF YOU – Neo

BEST RAP SOLO PERFORMANCE
STRONGER – Kanye West

PRODUCER OF THE YEAR (NON CLASSICAL)
MARK RONSON

See Amy Winehouse perform at the Grammys in this video…
http://www.youtube.com/watch?v=9tjCOAaQgfQ&rel=1



Amy Winehouse IS granted visa>>

Amy Winehouse leaves rehab to sort out US visa>>
Amy Winehouse in rehab at last>>
See Amy admit to taking 6 Valium in this video….
http://www.youtube.com/watch?v=znUU-QhpFcA&rel=1


SHOCK Amy Winehouse smokes 'crack' at party>>
SEE VIDEO of Amy Winehouse allegedly smoking crack>>
Amy Winehouse turns up late to Blake's trial>>
Amy Winehouse snapped slumped in car >>
Amy Winehouse arrested>>
Amy Winehouse's dad: My daughter's not on suicide watch>>
Dad: Amy Winehouse is monitored all the time>>
Amy Winehouse to be quizzed by police>>
Amy Winehouse picks up groceries after visiting Blake>>
Amy Winehouse snapped with white powder in nose again>>