The telly judge chats to Now and he's not afraid to tell us what he thinks of Strictly judge Craig Revel Horwood...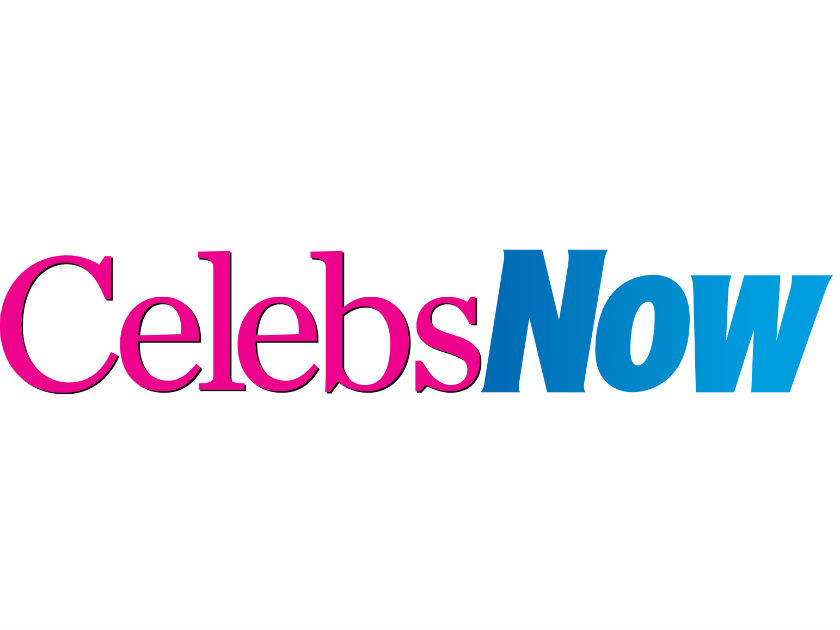 As the star of ITV reality courtroom series Judge Rinder, criminal barrister Robert Rinder is used to lording it over Jeremy Kyle-style legal cases. Renowned for his biting put-downs and death stares, we now get to see Robert, 38, come face to face with his BBC death-stare match, Strictly's new head judge-to-be Craig Revel Horwood, 51.
The barrister's already one of the favourites to get his hands on the coveted glitterball trophy, despite his self-deprecating protestations that he just wants to 'have a laugh'. However, his dance partner, latest recruit Oksana Dmytrenko, 27, may have different ideas as Robert reveals the punishments the strict Ukranian professional dancer dishes out when things go wrong…
How has Strictly been so far?
When you watch it, you presume the people in it are repeating the same clichés and you snore at the screen and go: 'Yeah, yeah,' but actually when they say it's a roller-coaster, it really is. When you're there, you stare into the sordid abyss of remembering you'll be in front of 12m people and you think you can't remember the steps. It can feel terrifying.
What are you most looking
forward to – and dreading?
Starting and performing, and starting and performing!
Have you had anxiety attacks?
No, I'm not that histrionic, despite what people may think. It helps that Oksana won't tolerate that sort of thing. One's temperament tends to be kept in control and at the end of the routine you know if it goes wrong, there's always a potential punishment!
What kind of punishment?!
I asked her: 'On the day things 
go well, will there be a reward?' She said yes, she'll give me permission to take her shopping! I thought it was a nuance of language but it turns out it's not. [Sighs]
Yikes! So what if you mess up?
It's the worst thing – it's like the way teachers would look at me pretty much throughout my school career: not angry but just disappointed.
You being naughty at school – we can't believe it…
Oh no, I could barely stand school until I went to sixth form college at 16. I didn't suit childhood very well. At nine, I couldn't really see the point of being a child. When we had class handouts, I remember thinking I'd write a strongly worded letter to the teacher questioning what she'd written.
On that basis, how are you coping with Oksana telling you what to do?
Games at school were never good. I'd invent excuses. Eventually they caught up with me when I ran out of unbelievable illnesses – it ended up going horribly wrong when I said I couldn't do hockey as I'd contracted cholera, 
which I don't think has been in Barnet for the past 700 years…
Did you have proper dance training as a child?
We did a bit of the cha-cha-cha basics. Although when I showed Oksana, she stared for a few minutes with mild amusement – or bemusement. I don't know which one, as she's very clear she's only smiled nine times, the last of which was in 1999. Since then, it's been a struggle.
Sounds like you've met your match with Oksana?
I think it's game, set and match to Oksana. I'm not even entering the tournament. She does these things like… who's that woman who sings at the Superbowl – Beyond?
Beyoncé!
Yes, her – oh my God, look at me, I'm like Party Like It's 1899! Sometimes Oksana will deliciously refer to herself in 
the third person, like: 'Oksana doesn't explain twice,' then clicks her fingers and flicks her head. I'm nervous I'm going to end up back in my courtroom saying: 'And 
you know what, it's wrong in law,' with a click and a flick. Can you imagine? I'm worried Judge Diva is going to emerge.
Did anyone try to talk you out of doing Strictly?
Nobody did. There are other shows that I'd never take part in – my agent never passes them on to me – but there's such goodwill about Strictly, across every background and age group. So there was only encouragement. Most of my friends aren't engaged in the modern world. One of my friends is a history professor at Oxford and had to find a television to watch the launch show. He sent a text that evening which read: 'I am rather confused as I found a television to watch you on and I thought you were going to be baking.' He couldn't work out what was going on and thought Mary Berry was going to come on and do jazz hands or something.
Has Benedict Cumberbatch given you performance tips?
No, because although we're friends and stuff, you don't really talk about your professional life with friends. I don't with any of mine and I've never asked.
Will he come to watch the show?
I don't know. I don't mean to be all cagey – I write loads about the importance of press freedom 
and I think when someone isn't going to give a helpful answer, you deserve an explanation. But I don't talk about my husband [Seth Cummings] because he's a private person. I have very little time for people who put themselves in the public spotlight then complain, but he absolutely does not. And I don't talk about Benedict because it's our friendship and it's precious to me. Whether he'll come? The answer is I hope he will.
Have you any put-downs ready for Craig Revel Horwood?
People wouldn't watch the shows – either Strictly or Judge Rinder – if they thought I was being trite. I respond to whatever happens 
so I'm not out to be gratuitously cruel. But I shall listen to what he has to say and while he loves my dancing and is terribly kind, I'll have nothing but kindness and agreement in return!
Judge Rinder, you are cunning!
I can't imagine Craig is going to frown terribly much while he's watching the dancing – as far as 
I can gather frowning may be rather a challenge for him.
Are you insinuating he's indulged in Botox?
You said that! No comment.
You can handle his criticism…
I always take on board what he says about dancing.
What's your opinion on same- sex couples on Strictly?
It sounds like a 'sitting on the fence' cop-out but I'm not sure 
I have an opinion on it.
You're doing this for your granny. Will she be watching?
She came to the first show. She was deliciously confused when she met Oksana. There was a combination of excitement and then when I said, 'This is my partner,' she looked, you know…
Are you getting paid more than Ed Balls?
[Laughs] You tell me!

Have you spent time together?
A little bit. As a politician you get cast in a certain way but everyone has been surprisingly different to how I expected – really friendly, lovely, supportive and kind. Ed is all of the above. He's incredibly good fun. He loves this stuff. I get no sense that he's trying to do this for public approval; he just loves it. As soon as I saw 'celebrity' I thought everyone would have no social graces and be like Kim Jong-un of North Korea, but they've been nothing like that at all.
Who's your fave judge?
What a silly question! Would you expect someone to say who their favourite judge is out of me and Judge Judy?
Speaking of Judge Judy, are you rivals?
Not at all – she's on a different channel for a start. 
I haven't met her but I think she's marvellous.
Is your court like a real court?
It is a real court! It looks a bit different to a small claims court but it's absolutely the real deal and I feel very proud of that.
Do you ever get weird fan mail?
No, it's terribly kind. If I ever received unpleasant stuff, all 
I'd do is correct the spelling and 
send it back. I never worry 
about things like that. If you 
have the residual energy to 
write something hateful about somebody, you can't possibly 
be a happy person.
Which Strictly judge is most likely to appear in your courtroom?
You'd be surprised at who shows up in my courtroom!
If you had to try a celebrity for crimes against fashion, who would you put in the stocks?
What do I know about fashion? I'm the judge that style forgot. And I don't know enough celebrities.
Do you feel sad you don't get to wear a fancy judge's wig? I
once went on holiday and put on some tanning oil and when I came back I put on my white wig – with the orange face, I looked like an Oompa Loompa! So no, I'm not the least bit upset I'm not wearing 
my judge's wig. There's talk of something in the routine which Oskana showed up with today, but I'm not saying any more.
What's your opinion on celebrity injunctions? 

It's a difficult one. I support the freedoms of the press but on the other hand that does need to be balanced with people's right to privacy. It's a very difficult issue for a judge to decide.
If you could bring a celeb couple into court and sort out their problems, who would it be?
I'm so rubbish with celebrities. I rarely go to events and if I do I'm an old snaggletooth that goes around pointing and saying: 'Who's that?' I don't live that life – I'm afraid I'm not very glittery…
Strictly Come Dancing returns to BBC One at 9pm this Friday and 6.30pm on Saturday