Now's Lucy Gornall chats to Strictly contender Melvin Odoom on getting his kit off, gorgeous co-stars and why the show will always beat The X Factor
Now's chatting with Strictly Come Dancing's newest recruit Melvin Odoom in Ibiza, while he sips very slowly on a Daquiri after a heavy night with friends and colleagues. Despite his hangover, the former Xtra Factor host can't help but get excited about his latest adventure on Strictly. We've seen him shimmy on the launch show but he's already admitted that he's useless when it comes to ballroom. Even so, Melvin, 36, is more than ready for the challenge. That's if he can keep his eyes on the trophy, rather than the super-hot dancers of course…
How are your dancing skills?
In the club, I'm a G. when it comes to ballroom it's a completely different animal.
I did a little test dance before I signed up to the show, before they told me my posture was all over the place. That's what I'm really going to have to work on. That's what scares me.
What do you think's going to be your best dance?
I think Latin will be me all day long.
Everyone is most scared of judge Craig Revel Horwood – how do you feel about him?
I respect him and I want to make sure he likes what I have to offer…
And what is that?
Good dancing. I think Craig's the tough cookie of the panel but he knows what he's talking about. At the end of the day, I'm not a dancer so all I can do is my best.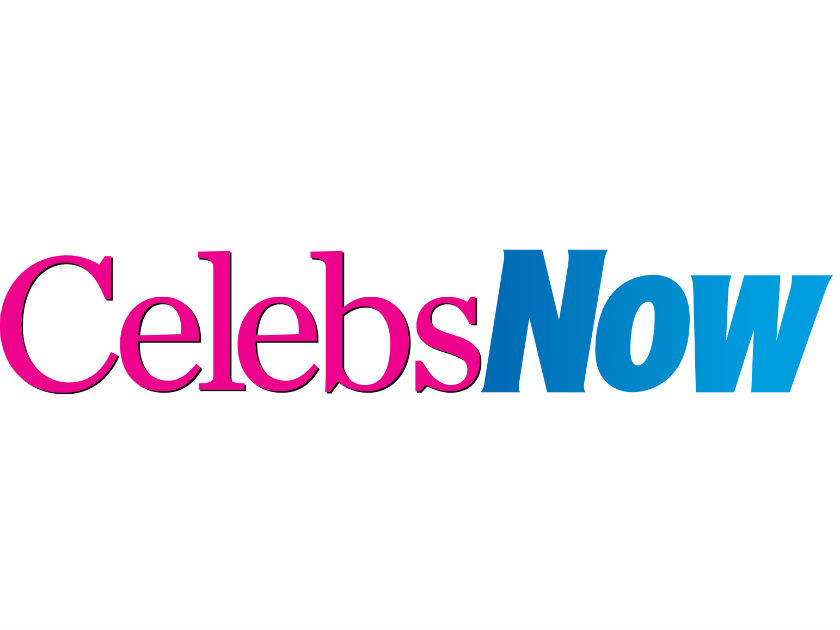 Who's the biggest competition on the show?
Danny Mac! Danny's a good-looking guy and I think he's going to have some moves in his locker. Tameka [Empson] from EastEnders – she's hilarious – and Ed Balls. He's got this straight sense of humour and he's taking it really seriously, so I think he's going to fill the funny quota. I think Judge Rinder will make people smile as well, just because the guy is hilarious.
How do you feel about wearing all those sequins?
I don't mind wearing anything as long as I can move. You're going to see me in some outfits! I had a fitting and some of the stuff they put me in I couldn't go to the toilet straight away. You jump into shirts so they don't pop out. The shirts come with shorts attached to them!
Will you be getting your top off at all on the show?
I hope so! Want me to do it now? I've got my top off on TV already but whatever they want me to do, I will do.
Since you joined Strictly, have more women come onto you?
Yeah. I was chatting to this girl called Lucy who works for Now magazine and she was flirting with me so much…
We're not flirting! Have you been getting more fan mail?
I do get fan mail. It's not just girls – like, my male friends from school are getting in contact with me on Facebook and stuff like that. Everyone is excited, not just the random girls.
What kind of tweets? Filthy photos? We thought all famous men get them…
So if I started dating you, that's what would happen?
No! Not at all!
A gentleman wouldn't kiss and tell…
You're single – have any of the dancers caught your eye?
They're all taken!
Laura [Whitmore] and Daisy [Lowe] are both single and very fit…
Daisy Lowe doesn't need to date someone on the show! Daisy Lowe could walk into anywhere and have guys fancy her; she's, like, one of the hottest people
in the world. Laura's my girl – we used to work together. I've known her for years, like, MTV days. So she's going to… You know what, they can both move from what I remember.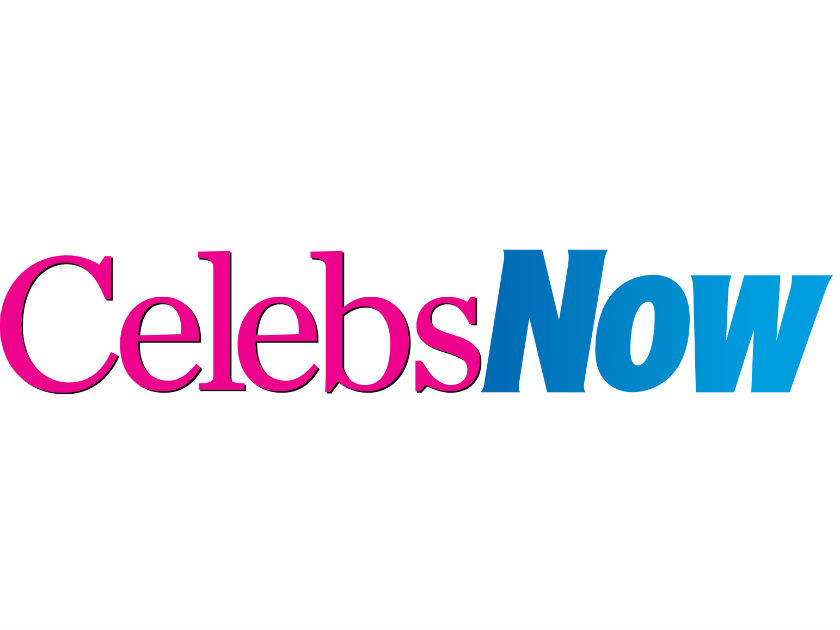 Melvin!
Not like that… The last time I partied with Laura was at The Brit Awards. I know Laura definitely likes a dancefloor!
Well, romances always seem to happen on Strictly….
Everyone keeps telling me this but I just don't think it's actually going to happen.
Have you got enough to win?
I hope so, but I think everyone has.
How would you feel if you got to the final?
I'd cry my eyes out. My mum calls me every day and messages to ask me how it's going. She'd be overjoyed. Everyone is excited though – [Kiss co-hosts] Rickie [Haywood- Williams] is so excited and Charlie [Hedges] is over the moon.
Are you going to watch The X Factor this year?
Of course. I think Matt [Edmondson] and Rylan [Clark] taking over from Rochelle [Humes] and I on The Xtra Factor is going to be amazing because they're hilarious. The thing I'm really looking forward to seeing is Dermot [O'Leary] – he's a G.
Are you glad all the long hours of The X Factor are over?
I think I'll be working just as hard on Strictly. I'm taking it really seriously. I'm still doing the Kiss breakfast show every morning and then straight after I have to do my rehearsals.
Do you feel for Matt and Rylan with the intense workload?
Rylan's an animal when it comes to live TV – he can do it with his eyes closed. If anyone deserves to do it, it's Matt because he went up for it years ago and they gave it to Olly Murs. He was on the train on his way to auditions and they rung him up and said: 'Actually, we're going to go with Olly.'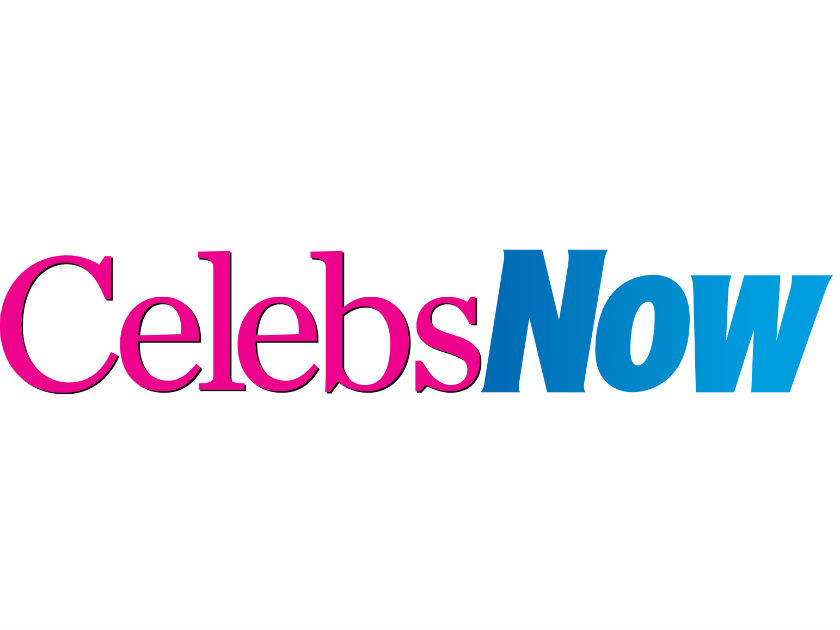 Have you offered the guys any advice from your time there?
No, they don't need advice from me – they're good to go. I messaged them and wished them luck and told them to enjoy it.
Should they be prepared for 3am phone calls from Simon Cowell?
No, he doesn't do that!
When did he call you?
I don't even have Simon's number. I was the only person who never got to go to his house.
Why not?
I have no idea. I felt like I did miss out. I feel like Simon eats amazing food at his house. He'd be an amazing host.
Are you gutted you won't get to work with Sharon [Osbourne], Nicole [Scherzinger] and Louis [Walsh] now?
I've never met Sharon but she seems really funny. Louis seems jokes and I heard he always gets involved with Xtra so that would've been cool. Nicole I know through work. She's wicked.
Tell us, have you got a soft spot for Nicole?
She's amazing. She looks so hot.
Simon seems to have made a lot of changes this year – what do you think he should've done?
I think they're going to take it back to the foundations. It's all the elements of the show that you loved before.
Rylan Clark CONFIRMED as The Xtra Factor presenter alongside Matt Edmondson
Dermot wanted to get rid of the Six Chair Challenge…
That's because Dermot is really nice and the Six Chair Challenge is quite a gruesome element to the show and he wouldn't want to see anyone going through that.
Did you like that part?
I did actually like it. There's so much drama involved. It's great to have the room auditions back – it makes it really intense.
Who would you bring back from any of the panels?
Gary Barlow. I loved his honesty and I think he's a great musician.
Do you think Simon's annoyed you're doing Strictly?
No, he was so cool with us. Four years ago I wouldn't have had the opportunity to be on The X Factor or Strictly.
Would you have liked to have been asked back to Xtra Factor?
I would have loved to.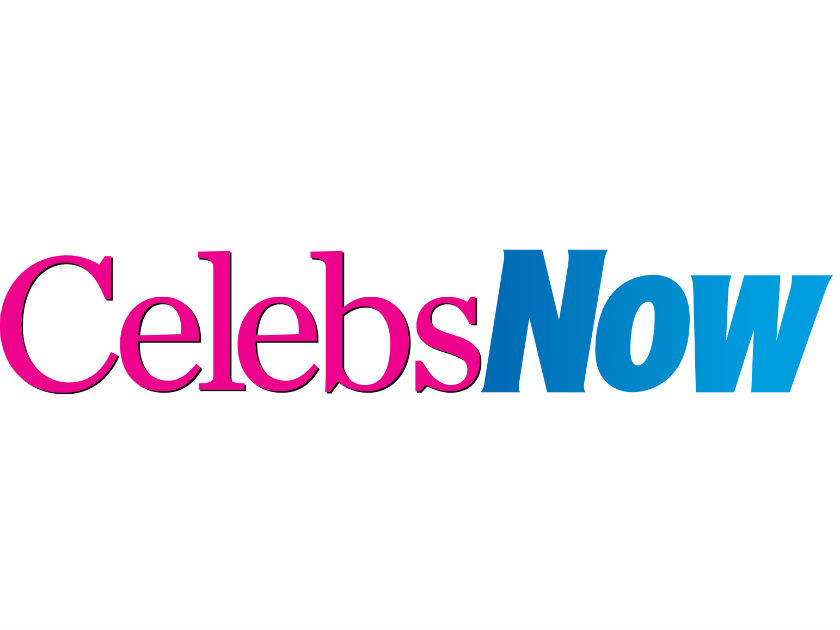 Were you disappointed though to not get called back?
I think when one door closes, the Strictly door opens!
What do you think about the ratings war? What's going to happen this year?
Strictly has got to be the biggest show on TV. I think they're good.
Why do you think Strictly beats The X Factor every time?
I wouldn't say that. I'd say Strictly is a great show because it connects with so many different people. I think people like my mum and my gran would love it.
I think really young people enjoy it and I think the reason why the show does well is because it just connects with everybody. I pinch myself every day knowing I'm now a part of it.
Melvin was speaking to Now to celebrate roaming expert Three extending its Feel at Home service. Find out more at three.co.uk
Strictly returns to BBC One on Saturday 24 September