Justin Bieber's messing her BFF around and a 'plastic reality star' is badmouthing Calvin: Taylor Swift is so mad right now…
There's no way we'd want to be on the wrong side of Taylor Swift. As
one of the most influential women in Hollywood, she's got more power in one of her tiny manicured fingers than most people will have in their entire lives. When someone crosses Taylor, 26, or her friends, she won't stand for it, and Now can reveal she's on the warpath again.
At the iHeartRadio Awards at The Forum in LA on 3 April, Taylor's first target was Justin Bieber, 22 – who Now revealed last week had finally managed to win back his ex-girlfriend, and Taylor's BFF, Selena Gomez.
Sitting next to Selena, 23, and her boyfriend Calvin Harris, 32, Taylor couldn't hide her feelings every time Justin was mentioned. She stared vacantly around the room during his performance of  Company, and clapped for the briefest of moments when he finished. To add insult, Tay refused to applaud after his followers won the Best Fan Army award. 'Taylor thinks Justin is bad news,' an insider tells Now. 'Selena was clapping like mad and was beaming at Justin but Taylor looked furious. She thinks Selena is crazy for even considering taking him back. She'll stand by Selena because she's her friend, but there's no way she'll be two- faced and be nice about him.'
Next on Taylor's hit list was Carrie Underwood, after she heard her having a dig at her boyfriend Calvin. Taylor's had a beef with the American Idol winner, 33,  for three years – after Carrie mentioned Taylor had split with her then boyfriend Conor Kennedy, 21, while onstage at the Country Music Awards in 2012, making a joking reference to her song We Are Never Ever Getting Back Together. The pair have avoided each other for years and managed to keep their distance at the iHeartRadio Awards. But after hearing Carrie having another pop, Taylor was fuming.
READ ALL THE LATEST CELEBRITY GOSSIP NOW
'Taylor hates bumping into Carrie and will go out of her way to avoid any awkward situations,' a second insider reveals. 'But Carrie has effectively dropped a nuclear bomb on Taylor by making fun of her romance with Calvin. Taylor's absolutely furious. There's no way Carrie will get away with it. Taylor thinks she's a plastic wannabe who got lucky, and to hear her badmouthing her man has really got her back up.'
This isn't the first time Taylor's feuds have spiralled out of control. Her long-running bust-up with Katy Perry (it's been going on since 2012, FYI) has been seriously nasty. Their fallout went public after it was revealed Katy had left Taylor in the lurch by poaching three of her dancers from her Red world tour. One of the dancers who left to join Katy's promo tour for her album Prism rubbed salt in the wound by admitting Katy drew them away, saying at the time: 'We weren't really dancing in Taylor's tour anyway, so I got a little bored and I really wanted to do a  promo tour.' Ouch.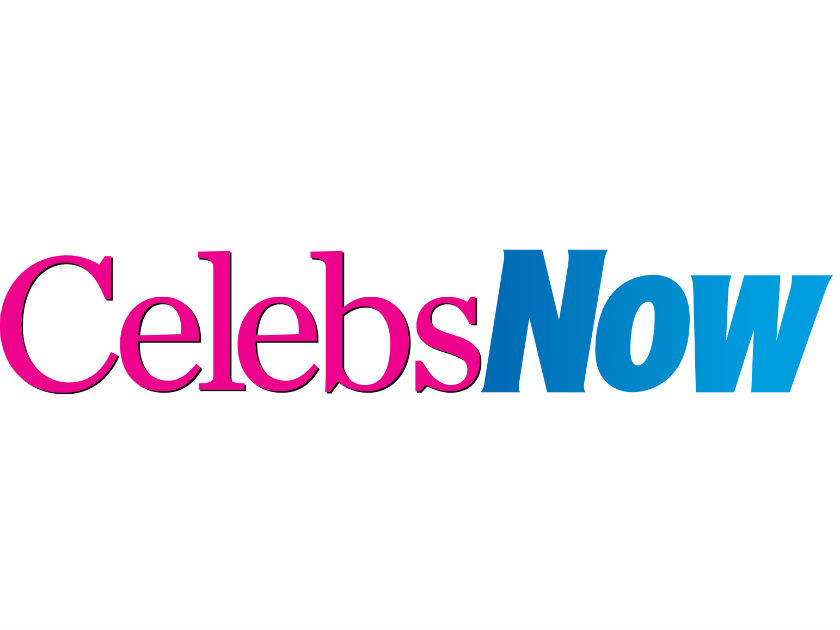 WHY ARE TAYLOR'S SQUAD ARGUING? FIND OUT HERE!
Taylor later wrote Bad Blood and revealed what the song was about. 'For years, I was never sure if we were friends or not,' Taylor told Rolling Stone. 'She would come up to me at awards shows and say something and walk away, and I would think: "Are we friends, or did she just give me the harshest insult of my life?" [Then] she did something so horrible. I was like: "Oh, we're just straight-up enemies."'
The day after the interview was published, Katy hit back, tweeting: 'Watch out for the Regina George [of Mean Girls] in sheep's clothing.'
Since then, the pair have gone to great lengths to avoid each other – with Katy swerving the MTV VMAs last November, when Taylor and her entire Bad Blood squad turned up to take home the Best Video gong. Justin and Carrie should be very afraid.