Who blew £3,000 on Jacko's sheets? Who spent £12,000 on their teeth? And how much are 1D worth?
25: Nick Grimshaw, 32
Worth £2m
The former judge pocketed a reported £1m for last series, topping up his £350,000-£400,000k salary for hosting the Radio 1 Breakfast Show since 2012. He lives in a £750,000 Primrose Hill pad and posh candles are his biggest extravagance.
24 Tulisa, 28
Worth 2.2m
Her £500k-a-year X Factor salary took a dent after several court cases, but Tulisa still has lots more moolah to splash around from her N-Dubz and solo careers. In 2013 she spent £6m on a mansion, while her snow-white teeth are the product of a £12,000 makeover.
23 Cher Lloyd, 23
Worth £3m
Petite Cher became globally famous when Want U Back sold 3m copies in 2012. Touring with Taylor Swift in the US has generated more cash, but she keeps things low-key – she married boyfriend Craig Monk in a secret ceremony in 2013 without a lucrative mag deal in sight.
22 Brian Friedman, 39
Worth 3.2m
His I'm A Celeb Celeb appearance boosted his coffers last year, but Brian already scooped an estimated £400k a year as The X Factor's creative director – and briefly as a replacement for Louis Walsh as a judge. He's also worked on America's Got Talent and US X Factor.
21 Chloe Mafia, 24
Worth £4m
Now Chloe Khan, she's transformed herself from a former vice-girl to a millionaire thanks to an online webcam business. 'I didn't just go from being a chav clown to an LA princess. It's been a long journey,' she says. Chloe returned to reality TV for Celebrity Big Brother this year which would have landed a few g's in the bank too.
20 Jedward, 24
Worth £5.5m
Oh, how we laughed at Grimes twins John and Edward. But they earnt £500k for CBB, £200k for money supermarket.com ads and £30k for private gigs. They spent it by forking out £3,000 on Michael Jackson's bed linen and two £250k Ferraris, which they can't drive.
19 Rita Ora, 26
Worth £5.8m
With her only album released three years ago, Rita's fortune hasn't come from music royalties. She's netted a cool £1.5m as an X Factor judge, designed ranges for Adidas and Rimmel, coached on The Voice, fronted campaigns for Calvin Klein and M&S – and appeared in 50 Shades Of Grey. In 2014, Rita – who grew up sleeping in the same bedroom as her family – earnt £1.85m.
18 Alexandra Burke, 28
Worth £8m
Endorsement deals, including Dolce & Gabbana for a six-figure sum, have helped Alexandra top up her music career earnings. Her extravagances include spending £1.6m on a house and collecting Rolex watches.
17 Marvin, 31, and Rochelle Humes, 26
Worth £9m joint
The former JLS star and his presenter wife are one of our richest young couples. Marvin spent £45k on a ring and £50k on a Range Rover for their engagement. He's hosted The Voice and Rochelle has her own Very clothing range.
16 Dannii Minogue, 45
Worth £10m
In the 90s, Dannii's debts were so high she decided to strip for Playboy. However, she's since carved out a successful career as a talent show judge, including four series of The X Factor (at £450k a year), plus Britain & Ireland's Next Top Model. An Etihad Airways sponsorship deal adds to the £950,000 salary she receives for judging X Factor Australia.
15 Olly Murs, 32
Worth £10m
Olly was so scared seeing bankrupt 90s stars on The Big Reunion, he started paying himself the same salary as a plumber. He's now raked in £10m via his pop career, bestselling memoirs and current X Factor presenting role.
14 Nicole Scherzinger, 38
Worth £11m
Being frugal (she's a fan of discount vouchers) may have helped the former Pussycat Doll preserve the fortune she's built via X Factor judging duties (salary: £1.8m for 2016), a record deal with Sony (£3m), West End musical Cats and private gigs (£100k for singing at a billionaire's party).
13 Little Mix
Worth £12m joint
Little Mix headphones, a kids' clothing range in Primark, a range of Elegant Touch nails and a perfume have all increased the loot the girl band earnt after their first two albums went Top 10 on both sides of the Atlantic.
12 Dermot O'Leary, 43
Worth £12m
This year Dermot signed an £8million deal to return to The X Factor. The unprecedented four-year contract makes him the best-paid solo presenter on British telly. He will also still be able to work for BBC TV and Radio 2, boosting his annual pay packet to at least £3million – with plenty more cash to spend on those sharp suits.
11 Leona Lewis, 31
Worth £13m
Leona's music career may have stalled since the 2007 heyday of her 7m-selling debut album Spirit, but her bank balance is healthy thanks to a £5m record deal, selling her LA home for £1.3m and getting £1m for singing at millionaires' birthday parties.
10 Cheryl, 33
Worth £20m
Chezza's £1.8m X Factor salary she pocketed last year added to the £7m she made in Girls Aloud, the £2.5m from her book, her £500k L'Oréal deal and the £1.1m from US X Factor in 2011. That covers the £250k she's rumoured to spend on her looks each year – £4k hair extensions, £9k dental work, £36k exercise bike, etc.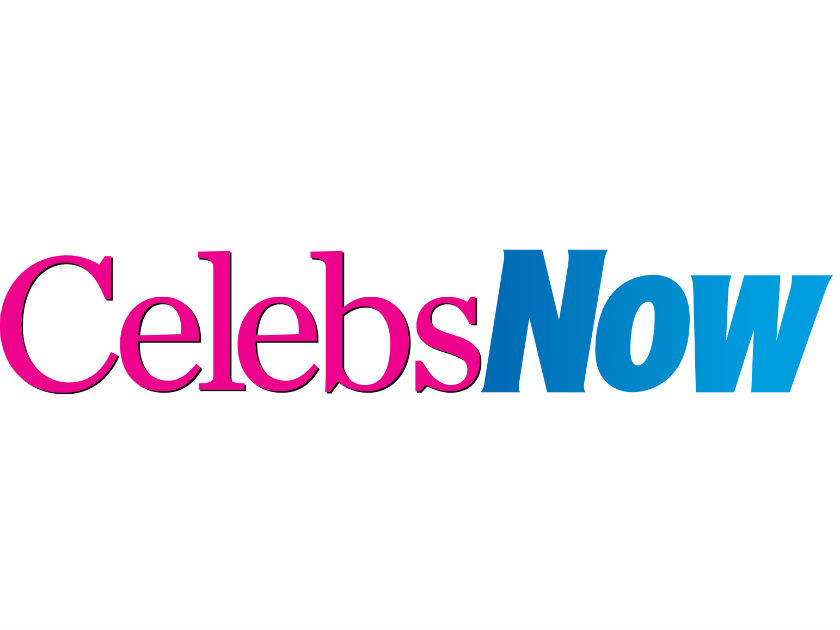 9 Kelly Rowland, 35
Worth £21m
Thanks to being a third of Destiny's Child, Kelly was already a millionaire by the age of 18. Having sold 60m records with the girl band, she picked up £500k for one series judging The X Factor (she reportedly left when Simon Cowell refused to triple her pay), then £650k for one season of its US cousin. Her music and acting (Empire, Think Like A Man) careers ensure Kelly's got no problem paying bills, bills, bills either.
8 Louis Walsh, 64
Worth £21.3m
12 years as a judge – with one sabbatical – has left Louis pretty well-off (his salary for the last series was £1m). Having become a millionaire by managing Boyzone and Westlife, his investments include property and an art collection – plus (whisper it) the odd hair transplant.
7 JLS
Worth £24m joint
They split up in 2013, but it's not just Marvin Humes who's raked it in – JB Gill, Aston Merrygold and Oritsé Williams also scooped £6m from record sales and endorsing everything from condoms to a fragrance that sold 100,000 bottles on its first day.
6 Zayn Malik, 23
Worth £25m
The former 1D star knows how to spend his cash – a £280k home for his mum, a £32k Bentley Continental and £50k on a fairground-themed 21st birthday party for ex-fiancée Perrie Edwards (with roller coasters, a ferris wheel and bumper cars). When they were together the pair also reportedly spent £3m on a mansion.
5 Mel B, 41
Worth £41m
Mel made most of her money in the Spice Girls, but she's picked up £10m for their reunion and £1m as a 2014 X Factor judge. Musicals, Dancing With The Stars and promoting US weight-loss company Jenny Craig have all kept accounts healthy.
4 Gary Barlow, 45
Worth £65m
In the 90s, Gazza earnt £15m with Take That. He's increased that by £50m over the past decade thanks to their reunion and tours, a £2m X Factor contract, a £1m advance for his book and selling his Cheshire estate for £4.7m – four times what he paid. Just don't mention the tax avoidance scheme claims…
3 One Direction
Worth £100m joint
Six years on from being paid £30 a day during The X Factor auditions, 1D are the richest boy band in history, taking home £1m a week. They're no slouches at spending it either, with Harry Styles splashing £20k on a Jesus sculpture. Obvs.
2 Sharon Osbourne, 64
Worth £130m
Savvy Shazza not only masterminded husband Ozzy's career, she set up Ozzfest and netted £11.5m from reality show The Osbournes. But she's admitted to spending a cool £120k on cosmetic surgery. This year she's said to have walked home with a cool £1.7million in her pocket for being a judge.
1 Simon Cowell, 56
Worth £325m
He's better off than the Beckhams, richer than Elton John and more moneyed than Mick Jagger. Simon's driven by one thing: his love of money. Since he burst onto our TV screens with Pop Idol in 2001, he's racked up an insane amount of cash. There's the £46m he paid himself for judging one series of US X Factor, the £20m per season on American Idol and the £6.5m 'golden handcuffs' deal with ITV. But it's the money he gets from franchising his TV shows around the globe and snapping up X Factor acts to his Syco record label that really rakes it in. Like all good moguls, he has an eccentric way of spending it: an alleged £3k-a-week flowers habit, only stocking black loo roll in his US homes, plus flying his personal chef from London to LA to inspect outdoor pizza ovens. TV's Mr Nasty, we salute you!