The British diver and heartthrob tells how he beat his struggle with low moods
Tom Daley is the consummate gentleman of the sporting world. The British Olympic diving star is always unfailingly polite whenever we speak to him, greeting us with the sunniest of smiles. He's also very easy on the eye, with a six-pack to make our eyes water – but more on that gorgeous body later.
At 23, Tom is already getting ready for his third Olympics in 2020, while juggling planning his wedding to fiancé Dustin Lance Black – a Hollywood film producer and screenwriter – and launching his new health book Tom's Daily Plan. Whew!
But life hasn't always been plain sailing. Tom lost his beloved father Robert to brain cancer in 2011 and reveals that after a tricky 2016 Olympics he felt very low indeed…
When we last chatted to you, you told us you were planning to have your wedding in Los Angeles. Is that still the plan?
I don't know. We haven't finalised anything yet, but there are lots of things we're planning at the moment. I'm sure you'll all find out soon.
Will it be in America or in the UK?
That would be telling!
Do you want children?
I've always wanted a family. It's something I want, but who knows. Again, that's something in the future that we'll think about when the time comes.
Is it hard juggling a long-distance relationship with your fiancé Lance?
It can be hard, but Lance is now spending a lot of time in London and will move here for a bit. We're both busy people, but we get it.
Do you ever disagree at all over ideas for your wedding, or do you have the same dreams about what you want?
I feel like we have the same ideas. I'm not the creative one, Lance is – he goes into the details and I like to think I can do the food and cake tasting.
Will it be a showbizzy affair?
Again, that would be telling.
Are you doing a magazine deal?
No way!
Your new book is a completely different thing…
I have a YouTube channel, which is about health and fitness, and it's something I've always loved doing. I share recipes, workouts and lifestyle tips to get rid of anxiety, like meditation.
How can the average Joe get a phenomenal ripped body like yours?
First of all, thank you for the compliment! Lots of people want to try to diet but dieting isn't necessarily the easiest thing to maintain because people say: 'Oh, you need to only eat steamed broccoli and boiled chicken,' and that's not the easiest thing to keep up, is it? Whereas all the recipes in my book are things you'd actually enjoy eating and have fun cooking. I think that's the main thing that makes it easy to do. I've also included workouts you can do at home and I give advice about things I do in order to have a good state of mind as well.
Have you ever battled depression or anxiety?
Right after the 2012 Olympics I did. They call it the post- Olympics blues and it was a really hard, tough time for me. I didn't give myself enough time off and I was constantly thinking and I didn't have any strategies to avoid it. This time round I've definitely learned a lot more and know what I need to do to avoid it. I cover the things I do each day to be able to stay in the best state of mind possible in the book and I hope it helps other people.
At that time, did you seek help from a doctor and take antidepressants?
I used meditation and relaxation and I spoke to a sports psychologist every other week while training – it's quite a regular thing that we do to talk through things – so that was something that really helped me.
What are your ways of coping with anxiety if you're suffering?
I've picked up lots of coping mechanisms this year. I do 10 minutes of meditation every morning – I think it helps a lot of people, not just in sport. If you're going into a meeting at work or have a pitch or interview, then being able to focus on your breathing, not getting ahead of yourself and just being in the moment can really help.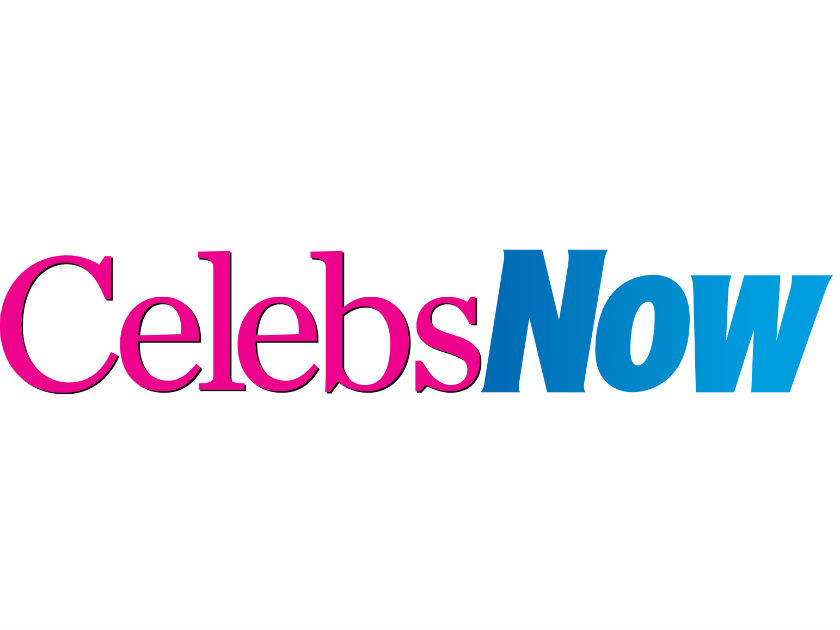 A lot of young men suffer with mental health issues but are frightened to go to the doctor. What's your advice to them?
There are lots of things you can do yourself in order to make things easier if there are certain things you are worried about. There are techniques you can use in order to give yourself the best chance of getting better.
You've got an insane body! When was the last time you had a whole pizza?
[Laughs] I'm not the biggest fan of pizza and I hadn't eaten it for a long time, but on my 23rd birthday I thought it would be a good idea to have a pizza party. I gave up alcohol two years before the Olympics, so I thought I'd go in with no regrets and I said I'll have a pizza and horror movie night. I had three slices of pizza and literally could not move after. I felt so disgusting afterwards, I don't think I'll ever eat pizza again!
What do you eat on cheat days?
For me, I like going around Borough Market in London exploring weird and wonderful food. That's my favourite thing to do when I have time off.
Is it fair to say that you generally make healthy choices?
I do like to think that because it makes me feel better about myself.
Do you ever have days when you look in the mirror and don't like what you see?
Yeah, of course – everybody has those days. I did have a binge day where I ate what I wanted, then the next day I didn't feel so good. That's not just because of how you look but how you feel after you've eaten. If you don't nourish your body properly you're never going to feel in the right frame of mind. Eating healthily makes you feel good, and when you feel good that's almost the same feeling you get when you look in the mirror and like what you see.
What's the best part of your body?
Oh gosh! I don't know. What would you pick? We think you've got a pretty fantastic arse… [Laughs loudly] That's hilarious! Well, thank you, maybe we'll have to go with that, then.
When you work out in your videos, is there a reason you always do them topless?
I did it when I first started it and it kind of stuck. It's also from when I train in the pool – we do it without a top on, obviously, because we're in the water. But if I'm in a public gym I don't do that – it would be a bit weird!
Do you hate having to wear those tiny Speedos?
I just wear them because they're the best things to wear to train in and they, er, hold everything in place! They stop wardrobe malfunctions from happening, let's put it that way.
When you're on holiday, do you wear budgie smugglers or do you go for shorts?
I tend to wear shorts on the beach. It's like if you work in a bank and have to wear a suit – you don't want to go on holiday and wear a suit again!
Which celebrity has the best body?
That's a tough one. I feel like Michael Phelps has a pretty good body for a swimmer.
Which celebrity would you most like to train?
Having already done Splash! with her, I think it would be fun to work with Gemma Collins. She'd be hilarious to train.
Joe Wicks has been successful with his Lean In 15 method. Is he an inspiration to you or a rival?
His stuff is great. My stuff's different because I'm trying to help people to maintain something that's not just necessarily like gym, gym, gym. My plan is about mental wellbeing as well as physical.
Would you say fame affected you at a young age?
I never thought about it. I just concentrated on my diving. If people call me for an interview, I'd speak to them the same as I would on the street.
Do you want to be at the 2020 Olympics?
Definitely. I'm back in training and working towards it already!
Tom's Daily Plan (£16.99 , HQ HarperCollins) is out now