After dropping from a size 22 to an 18 on Jason Vale's juice diet, Gemma tells Now's Amy Brookbanks about life after TOWIE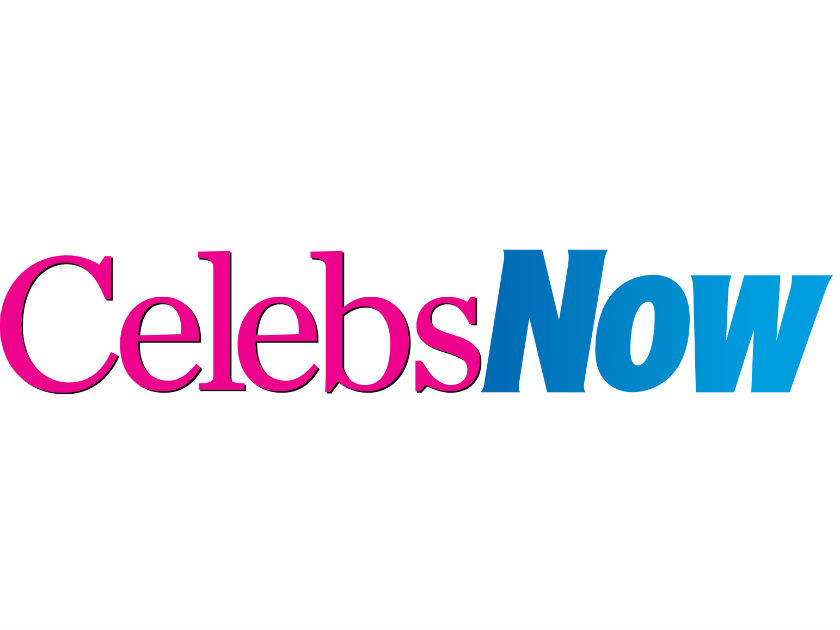 On screen she turned vicious, throwing drinks over her best friend Bobby Norris before quitting the show. Off screen, things were even worse. Towie's Gemma Collins has become trapped in a series of toxic relationships with 
'bad men', all the time putting on weight, finally settling at a size 22.
Now, as we meet up with her Gemma says: 'I lost myself. I didn't know who I was any more.'
Thankfully, she took control and lost 3st with help from the Juice Master Jason Vale. 'It's the best thing I ever did,' she tells Now. 'I know myself and I've found my self-respect again. I'm confident on the outside and inside too. So don't call me GC any more – I'm happy being just Gemma. My love affair with food is over!'
Hi Gemma, tell us how much weight have you lost?
Three stone and I've dropped two dress sizes so far. I've gone from 18st 6lb to 15st 6lb. My goal is to be a size 14, but I'd like to lose another 2st and be a size 16 by Christmas. And I will do it.
What's made you so determined?
It got to a point where I thought: 'This isn't going to go away. I've got to do something about it.' I felt knackered all the time. It was horrible. I knew I had to change, but I could only do it if I got away for a while and sorted myself out.
What sort of person did you become?
Crazy Gemma off the TV.
Ah, you mean GC?
I've not killed her off – there'll always be some GC in me – but I've calmed her down. It was an outrageous character I developed due to how I was feeling at the time. She was very bold and brash. I don't want people to call me GC any more. It reminds me of that old person.
So how did you lose the weight?
I was hypnotised by a man called Robert Hisee and that gave me a boost, so I was eating a lot less. Then I went to Jason Vale's Juicy Oasis in Portugal for four weeks. I was on my own and didn't know anyone. Every week I could feel myself getting stronger and more confident. It was the best thing I ever did. No money in the world can repay Jason for what he did.
How do you feel now?
I love life. Before, I'd think: 'I can't start the day without a bloody bacon sandwich and a couple of Bourbon biscuits!' The inner confidence it's given me is amazing. When people say beauty is within, it's true. You could have the most expensive bag and shoes, but if you feel like shit inside it'll show. This was like rehab 
for me.
How did you cope just drinking juice for four weeks?
When I got there I was knackered. I slept for about two days and on the fifth day I thought: 'This is really mad. I'm not hungry, what's going on?' It wasn't difficult. I said to Jason: 'Are you putting stuff in these drinks?' [Laughs]
What did you do every day?
I had a 6.30am yoga class and went for two-hour walks. Everything is optional, but it must be a psychology thing because when you don't have to do it, you want to. You have four juices a day and every morning you have a ginger or wheatgrass shot. I had a juice at 10am, 1pm, 4.30pm and 8pm and that's it. Jason taught me: 'You'll never get fat from eating fruit or veg.'
What were you eating before?
Sausage baguettes or a bacon sandwich for breakfast. Zizzi's pasta with bread and olive oil for lunch. I loved two apple cream turnovers. And steak and kidney pie with mash. I'd drink 10 cans of Diet Coke a day too.
What was your lowest moment?
On the last series of TOWIE I'd been through a really rough time with my ex. I didn't want to leave the apartment in Marbella to go filming because of the paps – they wanted to take a horrible photo of me. I couldn't even eat if they were there. It became a living hell – I could never relax.
So new body, new man?
This will be the year I finally meet someone and I'll have a baby sometime soon. Looking back, I can't believe I said: 'I'm desperate to meet a geezer.' I don't want no geezer. I want a gentleman.
So is there a man in your life?
I've got my eye on someone. He's absolutely gorgeous! An Essex lad with long blond hair. I met him in a bar a while ago, but I was always really drunk. He'd throw me in the back of his truck and drop me home. He asked for my number last week and we've been texting. I met another guy last week in Liverpool who wants to buy me a Range Rover – it's all happening! I'm finally meeting people who are worthy of me and don't just want to come to my house for a shag. They want to date me!
Visit gemmacollins official.com
Amy Brookbanks