TOWIE's Georgia Kousoulou talks exclusively to Now about starving herself to be skinny and why joining the gym has changed her life – and body!
She's got arguably the best body on TOWIE, so it's hard to believe Georgia Kousoulou, 24, was once starving herself to stay a size 10, surviving on just one meal a day and learning to cope with anxiety and stress after finding fame on the ITVBe show. Here, Georgia, who's dating 'hot boyfriend' Tommy Mallet, reveals how eating more and working out helped her transform her life – and got  her incredible size 8 body.
Wow, Georgia, you look amazing!
Oh, thank you!
You must be the only person we know who didn't put weight on over Christmas…
I've still been training but obviously not as much. At Christmas you eat loads and then it gets to January and everyone panics and you're like: 'Oh my God I need to drop loads of weight,' but
it's really unhealthy.
READ MORE CELEBRITY NEWS HERE!
So how do we get a body like yours this year?
If I'm going on holiday I'll train daily and if not four times a week. I have a personal trainer and every day I'm doing a different kind of workout so I don't get bored. I'll go for a run. The next day we do five minutes of cardio and then all legs. The next day it'll be a little bit of cardio and then abs…
101 celeb fit tips, from Kim Kardashian to TOWIE's Kate Wright
What exercises do you like?
I love boxing. I like legs, bums and tums classes, too. I love running in the park. You can exercise anywhere!
We've got bum envy! What's your secret?
That's just pure, hard squatting. I go heavy on my squats to get my bum bigger. I want a bum
like Kim Kardashian's! I'll do 15, then stop, then do it again three or four times. It hurts so much but it's worth it.
When you first joined TOWIE you didn't look the way you do now…
I never went to the gym. I was running a shop and after work I just went home because I was knackered. I was never fat – I was a size 10 – but as soon as I started going to the gym my body just totally changed.
In what way?
I was a size 10. Now I'm an 8. I've never had a tiny frame because I've got boobs, but when I started using weights everything became smaller. I went 'in' – everything was tighter and my belly was flatter.
Do you weigh yourself?
No, never. Women make this mistake; they'll look at their weight, panic and then they don't eat. If you're going to the gym, you're going to weigh more, but that's amazing because you know that fat has changed into muscle.
Last year you were promoting a campaign about eating bread – do you honestly, really eat bread?
Everyone thinks carbs are the enemy but they're not. I can't cut out bread. I love my food. When
I was younger I did every diet possible: a shake diet, I didn't eat, I'd have one meal per day and thought that was the way to do it. I got dramatically skinny but I was so unhealthy and aggy.
Now I eat about four or five times a day but I eat perfect food.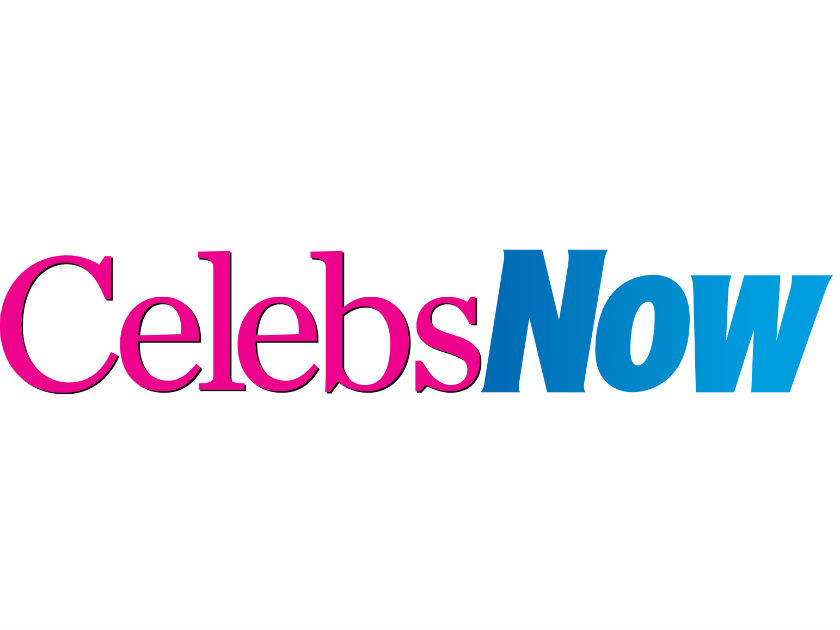 What's your top advice to women trying to lose weight?
A lot of people think: 'Oh let's starve and I'll lose weight!' They don't realise that the more you eat is good, as long as it's good food. It's like running a car without petrol – if you've got no energy you're burning into your muscle.
Why did you feel the need to transform yourself?
I didn't set out to have a transformation. I joined TOWIE and had some time on my hands – so I joined the gym. As soon as I saw results, I loved it. When I wasn't going to the gym I didn't feel that good about myself. It releases endorphins, I feel good now.
Your boyfriend Tommy is very fit. Did he encourage you?
Yeah. When I met Tommy I was probably the skinniest I've ever been. I was very stressed and anxious and I lost a lot of weight. He said: 'Georgia you're too skinny!' And looking back at pictures in Ibiza, I was. He said: 'You need to start training and you need to eat more.' And 
so I got Tommy's trainer and thought: 'Perfect, now I can 
eat more,' and I liked it.
Why were you anxious?
My life had changed quite 
a lot. I'd sold the shop and I 
joined TOWIE, I'd ended 
my previous relationship, so 
it was a few different changes, like a new life. I felt like I was growing up all of a sudden and 
I was like: 'Oh my God.'
Has the gym helped you?
Yeah, definitely.
Did you ever see a doctor about your anxiety?
No, it's something I dealt with 
on my own. Everyone feels a bit anxious at times, especially when you're going into the limelight; but it could be anything, a new job, moving house, anything. 
I just think going to the gym makes you feel better.
How bad did it get?
It never got to the point where 
I was like: 'Oh my God I can't leave the house.' But I didn't 
feel confident. I spoke to my mum and then I met Tommy, 
and straight away that was a confidence boost, then I went 
to the gym. Now I just know 
how to deal with it and I know 
I'll be OK.
You wore a very revealing outfit in Marbella last year…
I thought: 'I'm going to catwalk in my swimsuit and heels this year and I'm going to feel confident.' That's the first time 
I felt body confident.
Were you nervous?
Yeah. I was going to be on TV in it! I wanted to wear my kaftan but Tommy said: 'George, you've worked hard for this body, you get out there and you walk around in your swimsuit!' and that's what I did.
Does he give you lots of confidence?
Oh my God, yeah, 
he's definitely my biggest fan.
Does having a boyfriend keep 
you motivated?
Oh, definitely. When I met him 
in Ibiza filming TOWIE I wanted people to say: 'This is Tommy's hot girlfriend.'
Has being fitter 
improved your sex life?
I don't know about 
that one! I mean, listen, 
I think anytime you're more confident there's always going to be more romance, isn't there? 
You can answer that one 
for me – Tommy would kill me 
if I answered that question!
So it's always been great?
Well, yeah, we've always 
had chemistry!
Do you give the other 
TOWIE cast fitness tips?
I always help people but I think unless you want to do it for yourself, no one can tell you. Lauren Goodger looks unreal 
at the moment and I saw her interviewed on Loose Women recently. They asked her if Michelle Keegan spurred her on, but she said no, she woke up one day and the time was right for her – and I think that's right for anyone. You've got to want to do it for yourself.
Do you give Arg any advice?
No, but Lydia [Bright] and I always have this conversation. He trains with Tommy – I let Tommy do the boy talk and me and the girls train together.
Who do you think has the best body on TOWIE?
Lydia Bright has the best bum in 
the world ever. Chloe Lewis 
has got a flat stomach, Danielle Armstrong has amazing boobs and a lovely flat stomach, 
Jess Wright has got lovely 
curves. I definitely like Lydia's bum though!
Were you ever bullied 
at school for 
your weight?
I had a lot of girl aggro. They would always start on me. I just hated it. I used 
to leave school half 
an hour early to 
get away from them 
it was so horrible. 
I've never spoken 
about that before.
Why were they horrible to you?
Some girls hate girls – they never liked me. They said stuff like: 'We're gonna cut your face!' Really horrible things. I always used to see people getting bullied about their weight and I used to stick up for them and that just put me in the limelight. I would never ever let anyone get bullied in front of me.
Has anyone ever said anything horrible about your body?
Yes, about my rib cage. Trolls 
say: 'Her rib cage is sticking 
out she's too skinny!' It's my natural body shape – they always stick out. My dad's the same.
Is it true that Will.I.Am wore Tommy's trainers on The Voice?  
Yeah! His stylist messaged Tommy. We thought it was 
a joke! I told him to send a pair 
just in case so he did and the 
next minute they're in the 
advert and he wore them on 
The Voice! I'm so proud of him.