The Saturdays singer and rugby star speak exclusively to Now
Una Healy and Ben Foden have just celebrated their sixth wedding anniversary and, now with two gorgeous children Aoife, six, and Tadhg, three, together, they couldn't 
be more of a perfect family.
As we sit down to speak to the couple, it's clear how in love they are and how much they do for each other – which includes Una, 36, buying their family home, as well as upping sticks and moving the whole family 
to the States for 32-year-old Ben's new job…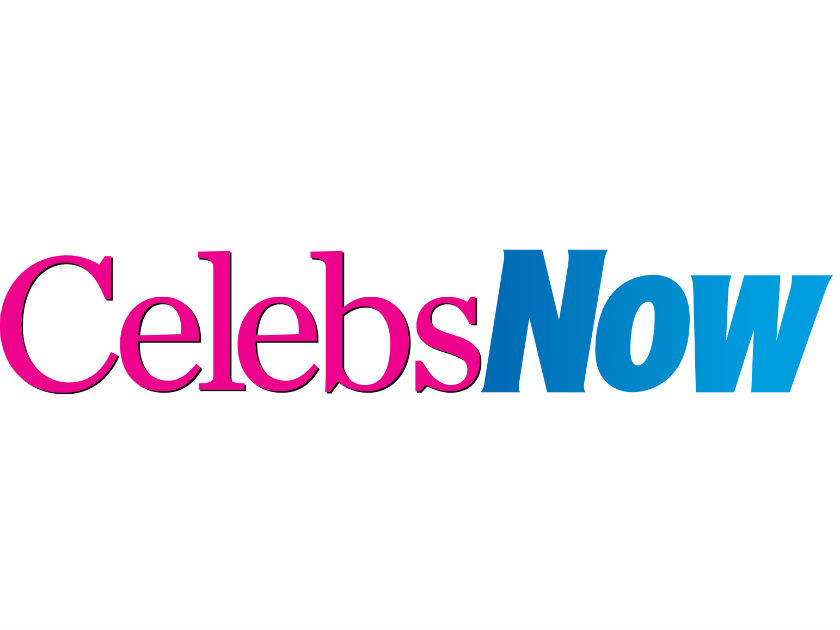 Hi, guys! Congratulations on your anniversary! What's your secret to a happy marriage?
Una: There's no secret, it's just hard work. It's not easy.
Ben: There are obviously problems sometimes…
U: Yeah, that's just life, whether you're in a marriage or not. 
If there's challenges we get through them together, and 
we work on it. There's children involved now and we just want them to be happy. We don't argue often but when we do they're heated, and Aoife 
hates it! She tells us off.
Do you have date nights?
U: We don't do date nights, but we have little breaks away for 
a week, usually as a family. But we're actually going away soon to New York, just the two of us, which we haven't done in almost a year. It's for our anniversary, so it'll be really nice!
What's the most extravagant gift you've ever bought 
for each other?
B: Una's wedding and engagement rings, probably!
U: Mine was definitely the house. Ben already had a property when we met, so 
it was all my money I put down on the house.
In what ways would you say have your lives changed since becoming parents?
U: I can't really remember what it was like before kids!
B: Your weekends disappear. You go from partying and drinks with people your 
own age to two-year-olds' birthday parties.
U: Their diaries are very busy! We've got a noticeboard that's full of wedding invites and details of parties that the kids have been invited to. If they're going to the party, so are we! I've made so many good friends through my children though, it's a good chance for the parents to have their parties in the evening when the kids have gone to bed.
Ben and Una Foden: A love story in pictures
How do you think your  relationship has changed  since becoming parents?
U: We feel more of a team now, because he has to know my diary inside out and I have 
to know his. We have the responsibility of our children. It's tough at times, but as a couple we're a team. It's all 
about co-parenting.
Do you think one of you is stricter with the children?
B: [To Una] You're stricter than 
I am, but they know if I get 
cross they've done something really wrong.
U: We tell them off if they have bad manners and don't say please and thank you. We want them to be polite. I don't swear as much any more, but I do swear when I'm driving the 
car, and Aoife tells me off, 'Mummy, you said that word!' She hates swearing!
Can you see either of the kids following in your footsteps when it comes 
to performing or rugby?
U: It's a bit too early to tell with Tadhg and the rugby, but Aoife loves running and she's very competitive.
Talking of sports day, you've joined up to do the School Run as a family. Tell us about that…
U: The last thing people 
want to do is exercise, but 
the school run is the perfect time to fit it in, when you're with all the family anyway.
B: The kids love it. We're quite an active family anyway so it's a way of making it fun and different, and it's nice to do something together.
Would you ever do a reality show as a family?
B: If we'd done a reality show about the last four years, 
it would be a very boring show. Maybe in the next six months, it'd be more exciting.
U: Yeah, we're possibly moving to the States, so that would be quite big!
Oh wow! Why are you moving there?
U: It's for Ben's rugby, but 
also there'll be possible opportunities for me with everything else out there. 
It's a huge possibility, and we haven't signed any contracts yet, but it's looking quite likely. We'll go wherever Ben's rugby takes him!
For more information on how 
to take part in the School Run campaign, go to dwfitnessfirst.com/schoolrun