Vicky and John have been together since late 2016
In the months since going public with boyfriend John Noble, Vicky Pattison has looked her happiest ever!
Though the TV star is has always been a positive, glass-half-full kind of gal, her relationship with John has given her a glow seen on screen, social media and beyond!
However, she's admitted that when they previously dated in her early twenties, she was less than impressed with his behaviour – describing him as a 't*sser'!
More: Pregnant Ferne McCann emotionally reunites with Vicky Pattison in first red carpet appearance since ex's arrest 
Read: All the Latest Celebrity News 
Vicky appears as a guest on Thursday's (25th May) series finale of rude, cured panel show Celebrity Juice – and show host Keith Lemon kicked off proceedings with some kind words:
'I love you Vicky Pattison because to me, don't take this the wrong way, but you're like a council version of Katy Perry.'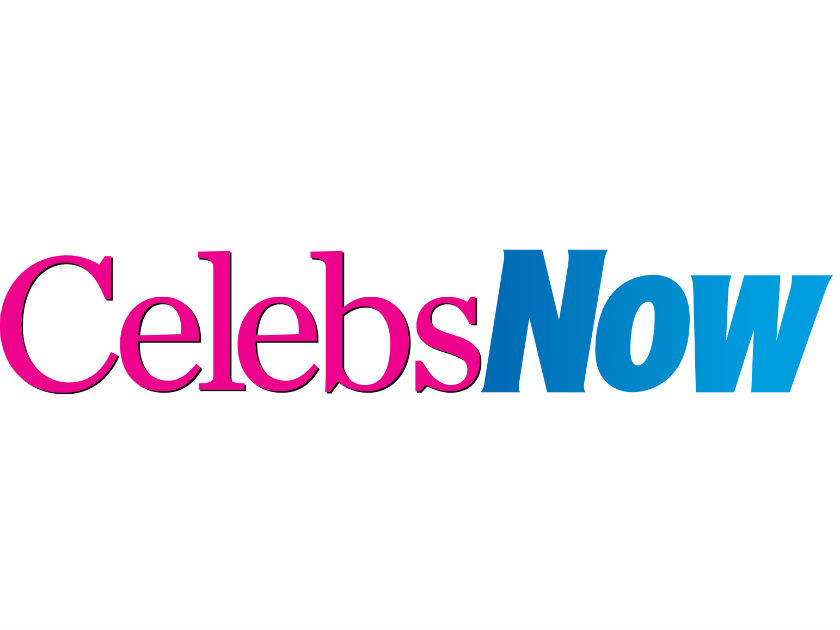 Charming. The conversation soon leads on to discussion of her boyfriend John – and after Holly Willoughby asks how long they've been an item, former Geordie Shore favourite Vicky explains that this isn't the first time she and John have been involved.
'He's recycled!' she dead pans, before going into how they reconnected.
'Yes, so I used to go out with him when I was about 20, so we were going out then.
'I thought he was very good looking, but a little bit of a t****r, so we broke up, split up amicably…'
Ahh, Vicky – never minces her words! However, the story gets much better – as a chance meeting when they'd gotten a little older meant that they got the chance to be together!
She continued: 'He grew up into a very nice man and then we bumped into each other last year on a train.'
Cute! We don't want to speak too soon, but it looks as if Vicky's pulling days are over for good with this one…
Elsewhere in the wild comedy programme, James Blunt and Gino D'Acampo get covered in curry, and Jonathan Cheban gives his true opinion on whether the Kardashians' bums are au naturel… as if we needed any other reasons to tune in!
Celebrity Juice, tonight at 10pm on ITV2