Former Geordie Shore star and fitness queen Vicky Pattison lets us in on her brand-new body – and how it's made her more confident in the bedroom
It's always a treat to interview Vicky Pattison. And she's on 
top form when we meet her in the penthouse suite of a swanky London hotel, as she promotes her new nutrition brand Mini V.
Vicky looks fantastic, despite just getting over a nasty bout of flu. Greeting us with a huge hug, she reveals her boyfriend John Noble found her in a heap, shivering on the floor of her 
walk-in wardrobe, just the day before and had to call a doctor. 'They asked if I'd been to North Africa, in case it was malaria,' she tells Now. 'But I was like: 'Leave off, man – it's just a cold!'
Here, Vicky – who's a healthy 9½st and a size 8-10 – shares her body secrets and talks feeling sexy in the bedroom…
Vicky, you look amazing!
Thank you! I've been working 
at it hard, as I really let things slide last year. I've been going 
to boot camps and doing 
lots of weight and interval training. I like to do a mix 
of weights and high intensity
– that way you're toning and 
also shredding and stripping
as you go. I want to be strong, not skinny.
Do you feel more confident and sexy around your boyfriend? 
Oh my God, yes. It's so nice to have a boyfriend who loves you the way you are. But at the end 
of the day, I didn't lose weight for him – I lost weight for me. There's nothing worse than being in the throes of passion and what he's probably thinking is: 'I love my girlfriend so much… I wonder what time the football is on, shall we get a pizza?' But as a girl you're thinking: 'Why has he touched that part of my hip? Does he realise this part of my hip is bigger than it was last week?'
What about in the bedroom?
I want to feel body confident and sexy, so I can enjoy every aspect of this amazing new relationship that I've got. Nobody wants to turn the lights off and wear an oversized T-shirt when they have sex. I want to wear sexy lingerie.
How often do you work out?
Three times a week with a 20-minute high-intensity workout minimum. But if I can get a couple of personal training sessions in on top of that, that's lush. I love to train every day, excluding Saturdays and Sundays. You have to give 
your body a chance to rest. It's just as important as the training. Five days a week is lush, but I'm realistic. I know sometimes that's not going to be possible 
– we're all busy people.
READ THE LATEST CELEB GOSSIP HERE
How often do you work out 
with a personal trainer?
I have a trainer in London and one in Newcastle and 
I swear by them. I'm never one to push myself in the gym – 
if I can get away with two reps instead of three, I will. So I need a kick up the arse, 
and my trainers have become my mates and it's really cathartic. They know how hard to push 
me and they know when I need to de-stress and talk. 
I completely recommend having a trainer, but mixing it up, that's the best way – keep your body on its toes with lots of different types of exercise.
Do you worry about your weight yo-yoing?
It's something that's part of 
life. Every body changes and fluctuates. Last year, I yo-yoed from 9st to 11st and by the end 
I was left feeling very unhealthy, lethargic, unhappy and, to be honest, humiliated. People were saying horrible things and it's not fair. I'm 5ft 6in and I was 11st. That's not excessive at all. But people can be cruel and nothing goes unnoticed in this day and age. I'm only human.
Why did you put on weight?
I lived in a hotel for seven months. I was lonely living away from my friends and my family. I had no time to exercise and I reached for junk food. But then 
I met John and I said: 'No, 
I'm not going to 
be in this cycle next year. I'm going to focus on myself. I want holidays and I want to do boot camps and to have 
a nice, balanced life.'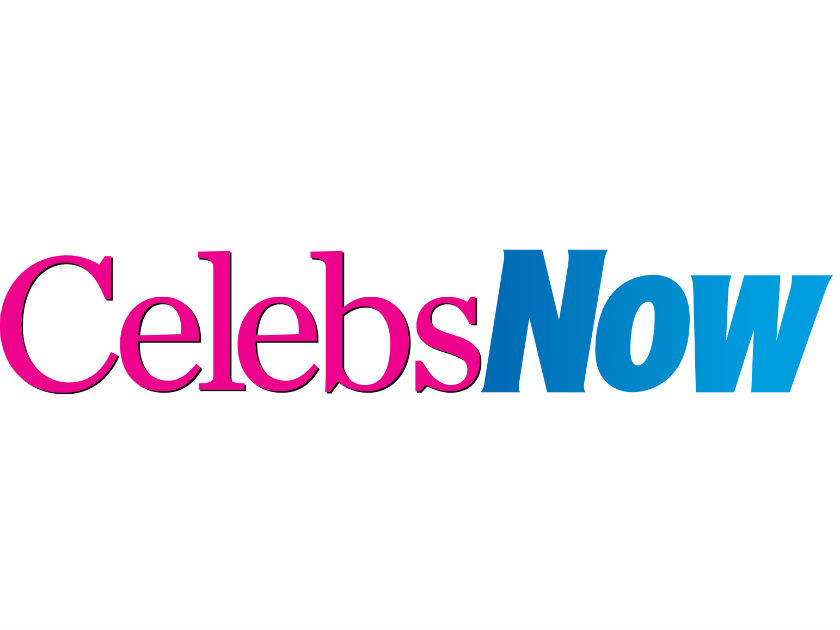 Do you worry about yo-yoing in the future?
I know that my body will go up and down. I don't want to do anything too extreme. I want to be happy and comfortable, and I want to instill that 
in other women, too. It's easier when it's small changes – a workout 
here and there, taking 
the stairs – you'll see the results gradually and they'll last for longer.
How about food? Do you diet?
No, but I know that it's about making the right choices at the right times. I don't cut out any food groups – I eat everything and 
I'd never tell myself no, because there's a guaranteed way to want something. If your dad goes: 'You're not going out with that lad,' then you go: 'I tell you what, Dad, I'm necking on with him behind the bike sheds.' If 
you say 'no carbs' 
to your body, before you know 
it, you're balls deep in a loaf of Hovis. It's just human nature. What I'm trying to practise 
and preach is everything in moderation. Don't live to train, but train so you can live.
What's your guilty 
food pleasure?
Cheese. Over Christmas I think I consumed every cheeseboard that ever lived. My life revolves around food – I love a nice dinner at Sexy Fish [an Asian restaurant in London's Mayfair] and a few cocktails. Or a night 
in with my boyfriend, with a Chinese and a couple of bottles of wine. Food is so social. I don't want to be left out. So I train hard and make sensible decisions the rest of the time.
Read more about Vicky Pattison here
Which celebrity's body do 
you most admire?
Khloé Kardashian's – she was unhealthy and unhappy before and she's had this huge transformation. You can tell she grafts for it. She looks incredible.
Have you seen Louise Thompson's workout snaps with her personal-trainer boyfriend Ryan Libbey?
I tell you what, you won't catch me doing anything like that. Louise is getting a lot of column inches, but I find her brother Sam 
more entertaining [Sam's been mocking Louise's Insta posts on his account]. I always thought he was a bit wet on Made In Chelsea, but he's hilarious. Nobody can dispute Louise is in amazing nick and her fella looks like The Hulk. But doing that on holiday with a camera crew? It's not achievable or attainable. She looks incredible, but I couldn't imagine anything worse.
So you won't be doing that 
with your boyfriend?
Will we f**k! When we go away, it'll be cocktails round the pool and you might see us stroll to the nearest tapas place. We're a normal couple. I won't be doing squats while balancing on him!
Everyone seems to be going vegan – would you consider it?
No. My healthy lifestyle isn't 
a fad. I love carbs, I love eating meat and I love having a drink. It's about moderation.
Vicky's Mini V Nutrition product range and on-demand fitness and lifestyle service is available from 
minivnutrition.com