He's the one man who could tie former Geordie Shore star Vicky Pattison down, but will she ever let Alex Cannon into her heart?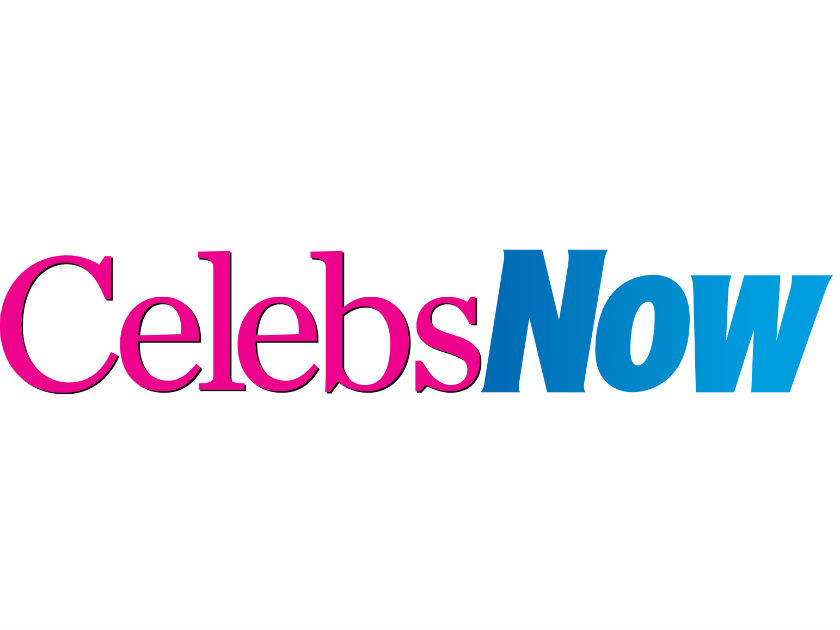 Vicky Pattison is seriously in need of a holiday when she calls Now from a taxi taking her to the airport.
Just hours after a 'crazy' week of filming for her new show with Ferne McCann, Vicky Pattison is off on a short break with her family before returning to the UK to start her biggest ever book tour for The Real Me.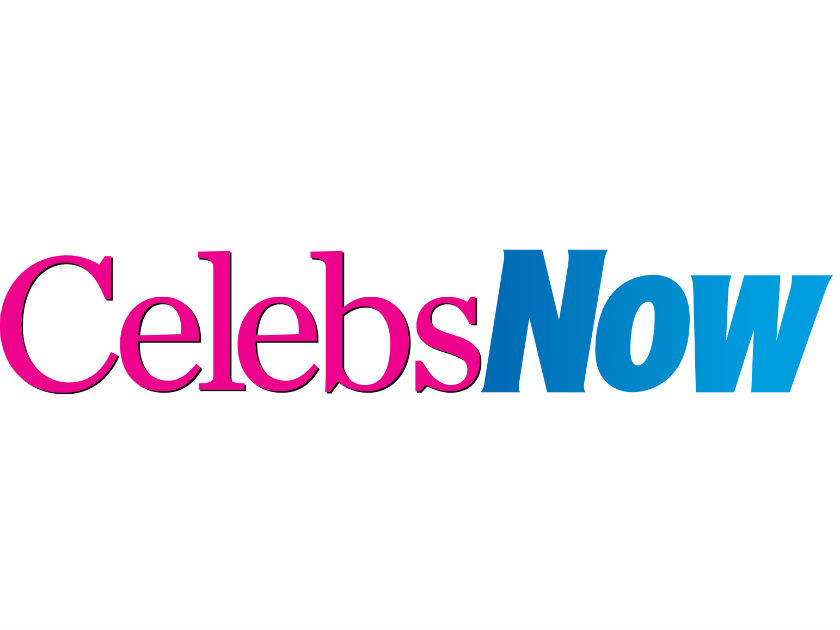 The former Geordie Shore star, 28, is clearly a woman in demand but there's obviously one very important person on her mind: her BFF, 28-year-old Alex Cannon.
Despite a brief holiday romance with fireman Jordan Wright, 23, while she was in Ibiza earlier this month, Vicky is very much single right now.
After reuniting following Alex's stint on Big Brother, Vicky backtracked on her previous declarations of love but, as our interview with her shows, we think she's more into Alex than she wants to let on.
Did you miss Alex when he was on Big Brother?
I missed him loads. He's such a brilliant person and a positive influence in my life. It's been really difficult. When he got voted 'most forgettable' in the house, I wanted to barge in there and shout: 'It's bollocks!'
Is Alex the man for you?
I want him to be my husband…
Why haven't you settled down with him then?
As a girlfriend, I'm lacking. I'm selfish. I'm more focused on my friends and family right now than on a man. My boyfriend would have to understand that he comes third or fourth in the pecking order. At the moment I don't think it's fair to do that with a lad. I'm honest with it
– I'm 28 and I don't put age limitations on myself. I'm not one of these girls who worries about being 30 and thinks: 'My mates are getting married and having kids so I'd best crack on.' I'm having too much fun right now. I've got so many gorgeous lad mates who meet all of my needs.
READ MORE CELEBRITY NEWS AND GOSSIP
You're working non-stop at the moment. Aren't you ready for a rest now?
My life is so charmed and I feel so grateful. I just feel so humbled by all the amazing opportunities that have come my way – in this last year especially. I'm on cloud nine. I'm very busy and if I could have any criticism of my life it'd be that maybe I'm a little too busy. I do need
to stop and smell the roses and take some time for myself. Would it kill me to have a spa day? Would it kill me to spend a bit more time down at the gym? The last six or seven months in particular have been very, very busy – it's been jam-packed. I'm hoping now for a slight decline in my workload. I've just got a 13-date book tour to get done now.
Do you struggle to turn down work opportunities?
My poor agent gets a lot of requests but she's mindful that I'm a workaholic so even if she turned down something for me I'd find out and would be asking to do it. I can't help it.
You've become a real success on Loose Women…
I took a real gamble with that one. I think Loose Women can be misconstrued as something just for older women but it's changing that vibe. It's a lot of fun to do and I'm learning loads about the industry.
I'm honing my craft there, working with Coleen [Nolan], Janet [Street-Porter] and Kaye [Adams] – women who really have been there, done that, got the T-shirt. It's really great to learn and get the experience. I'm finding my feet there.
Do you get nervous before going on air?
Even Coleen gets nervous – it's something that never leaves you. I try not to think about it going out to over a million people because I know if I make a mistake it'll get picked up.
I know everyone is scrutinising how I speak, how my hair looks, what I'm wearing…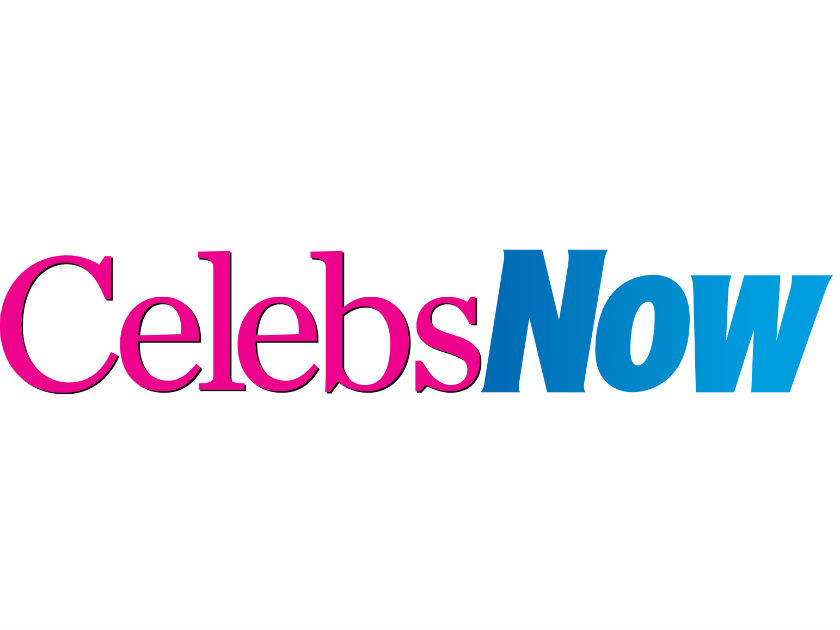 How do you deal with that?
It's not an issue for me. I'm just a normal, lucky girl. I've got a really nice support structure
– my make-up artist, my stylist, my assistant and my agent; my sister, all my amazing friends.
I'll show them, say, an article that's upset me and we talk about it rather than me keeping
it bottled up. I'll have a good cry occasionally. Some of the things that are written about
me can be heartbreaking and acting strong all the time can be counterproductive. Don't let things build up – talk about it. I had that meltdown on Loose Women and at first I was mortified but then I realised that people needed to know I'm not made of stone – I'm affected by some of the things written about me. I think talking about it and letting your emotions out and being honest with yourself is good. Just cry like a girl [laughs].
How's filming going for your new TV show with Ferne McCann?
We're all finished now. We spent five days on the Amalfi coast. Five gruelling days. It was incredible stuff we did, but it was very intense. It was 5am wake-up calls and we wouldn't be going to bed until 2am. There was a lot of travelling and moving hotels. It was amazing but it wasn't without its sacrifices and hard work. It's lucky we get on so well. I don't know who else I could have done that with – it was really intense.
Are there any shows you'd love to be a part of?
I really, really, really, really want to do I'm A Celebrity – Get Me Out Of Here Now! I've been dead honest about the fact that it's on my bucket list of jobs. I feel as though I enjoyed the jungle so much last year I left a bit of my heart in Australia and I can't give it up yet, I'm not ready to walk away. To not be involved is tough. I'm throwing my name into the hat for that job. Cross your fingers for me, please!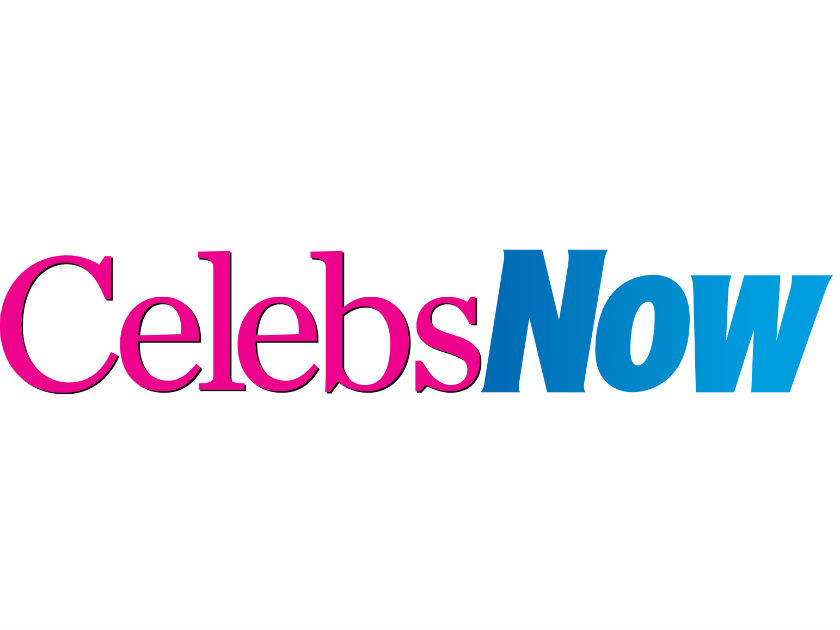 Would you ever take part in a reality TV show again?
Me and Ferne were talking about this when we were away. Ferne would love to do Strictly Come Dancing but it's my idea of hell. I'm not a performer. Put me up the highest tree in the jungle and I'll zip-line off it. Put me in with snakes, I'll swim a river. But put me in sequins and ask me to
cha-cha and I'll cry. I'm not that way inclined. If you ever see me doing Strictly you'll know they must have paid me a f**king lot of money! Big Brother's definitely not right for me either. I struggle in small spaces and having my freedom taken away is one of the big reasons I left Geordie Shore. I think Big Brother's just an extension of Geordie Shore, in an even more intense environment. That would totally just stifle me. I'd snap, lose the plot and end up writing on the wall in my own poo. I tip my hat to anyone who can do it. I'd go stark raving mad in there.
Have you moved to Essex yet?
I've been living in the Park Plaza Hotel in London for the past seven months since coming out of the jungle. I've done Dubai, Tokyo, Portugal, Tenerife, Italy – I've been all over. But that hotel was my home. I've moved into my new place now and it's amazing. I am an honorary Essex girl. I don't miss Newcastle a lot. It'll always be my home – it's my heart. My family and friends all live there. But we're all at different stages. My friends are settling down and buying homes with their boyfriends whereas I'm going out until 4am on a Tuesday. If I go back and say: 'Girls, let's do a Wednesday night on the tiles!' they have to get up with the baby or they need to go to work or they're saving for a house deposit… It's hard. I adore my friends but we're in different mind spaces so I was ready for the move.
Your ex Spencer Matthew is moving in Royal circles now. Have you bagged an invite
to his brother's wedding to Pippa Middleton?
Unfortunately not. It wasn't this great love affair – it was a whirlwind romance. A great friendship has blossomed from it and I'll always wish him the best but I can't imagine that dating Spencer for three weeks gets me an invite to the wedding of the year. I mean, I'd love to go but I'll be watching it on the internet like everyone else.
VICKY PATTISON THROWS SERIOUS SHADE AT HER EX STEPHEN BEAR
Your book is full of wisdom. What's the one piece of advice you wish you'd taken?
That self-appreciation and self- love isn't arrogance. You deserve love. You deserve more. For a long time I believed everything that people would say about me on social media and subsequently
I felt like I didn't deserve nice boys, friends or good opportunities. Even a happy life. It was really counterproductive and almost like a self-fulfilling prophecy – if someone told me I was a monster or a drunk, I acted up to it. It was like: 'If you want a monster, I'll show you a monster. You want a bitch, I'll give you a bitch.' It's terrible to have that mentality.
And the best bit of advice you've ever been given?
Be nice to people on the way up because you'll see them again on the way back down. Be yourself, everyone else is taken. My favourite bit of advice is from my mum and it's the motto for my book. It's: 'Have courage, be kind and try not to be a knob.' That's straight from Mummy Pattison's mouth, that is.
Vicky's book The Real Me: Fashion, Fitness and Food Tips for Real Women – From Me To You (Sphere, £16.99) is out now