Vicky Pattison has her say on 'jawgate' – and much, much more…
It's been all change for Vicky Pattison. She's gone from Geordie Shore ladette to queen of the jungle after winning 2015's I'm A Celebrity – Get Me Out Of Here! Yet, despite the fact she's become a household name, making her debut on the Loose Women panel last month, there are still no airs and graces about the 28-year-old.
Sitting in a trendy London 
club, where she's launching her latest fitness service, Vicky shouts: 'I've got a traitorous 
tit, sorry!' before grappling 
with said boob and laughing.
Rumours are circulating 
that following Vicky's daytime 
TV success on Loose Women, 
telly bosses want to turn her 
into a huge star – and she could 
be set to make millions. But Vicky isn't fazed and says she won't change for anyone.
Sure enough, just the other week at the National Television Awards, the reality star – who's also appeared on Ex On The Beach – was knocking back the drinks and, in her own words, 
was 'buzzing like an old fridge.'
We've got a lot to ask Vicky 
as we settle down for a catch-up. What does she think of Geordie Shore pal Charlotte Crosby's nose job? Is she feeling the pressure to rein in her party girl antics now the work offers are flooding in – and what about her love life? Brilliantly, Vicky's still as frank as ever…
You're on a health kick, Vicky, but you were 'mortal' at the NTAs. Did you wake up with 
beer fear after getting drunk in front of ITV bosses?
Nah, ITV knew exactly what they were letting themselves in for with me. I mean, they must have seen me in the jungle begging for wine. I've never pretended to be anyone I'm not and I'm not about to start now.
Do you feel pressure to change?
I haven't got to where I am being someone else. I can't get anywhere by being someone I'm not because eventually the facade will slip and then what happens? You lose it all. 
I'd rather be hated for what I am than loved for something I'm not.
So you still intend to party hard just like you did during your Geordie Shore days?
You'll still see me giving people cuddles outside hotels. The 
only thing that's canged is I work 
so much harder that there's less time to be doing things like that. At the NTAs, you're picking up 
an award for best TV show 
– you want to have a drink, let your hair down. Not for one second do you think: 'Oh no, 
I'm embarrassing myself.'
So ITV execs haven't asked you to rein it in?
No!
But if a job came along that demanded you 
be sober all the time…
It depends on the job. I'd never 
be drunk on a job or be lazy. 
I work hard and play hard – that's what life's about.
You have all this new-found success and fame – do you 
worry it'll disappear?
I always worry I'm living on borrowed time and one day I'm going to wake up and everyone will be like: 'Oh, she's 
a total knob!'
What's the perfect job?
I'm loving Loose Women – it's the dream!
Your former co-star 
Gaz Beadle has been accused of taking drugs. What do you think?
I didn't read about it. But I really hope that's not what people are saying.
Were you shocked your jaw movements caused 
a storm when you were on I'm A Celeb, with people suggesting it 
was because of drugs?
In what world would 
I have been able to take drugs into the jungle? It's completely mad! I grind the back of my teeth and have done since I was a kid. It's something I've always done when I'm stressed, 
in new situations or I'm angry. It must've looked bizarre, but for me it's just normal. How could I be doing that in the jungle? I couldn't even get a Mars bar, so what makes people think I could get hold of drugs? It's ridiculous!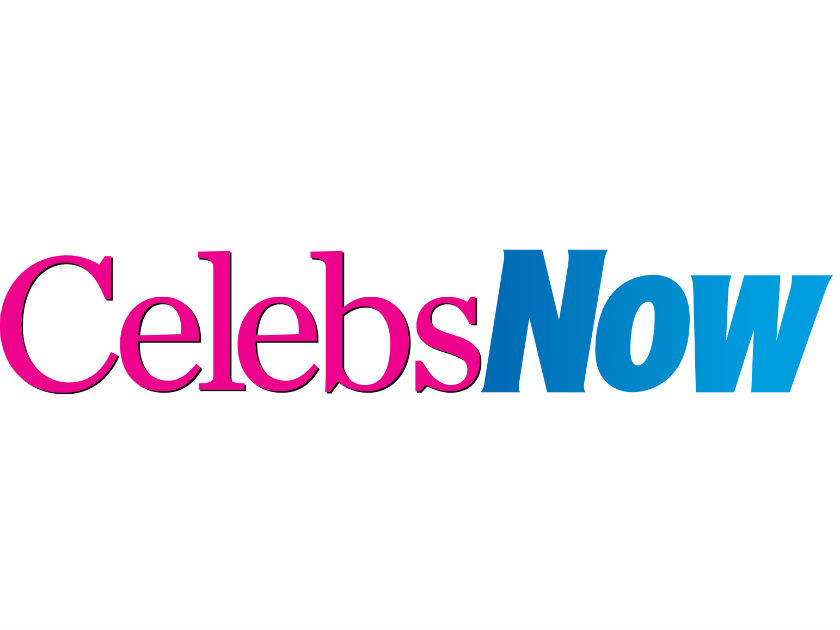 Are you anti-drugs?
I can't comment on anything Gary's done. I've never experienced anything like 
that in my life. 
He's not a bad lad. 
I don't know the full story but for me, you can't condone drugs.
What do you think of Charlotte Crosby's new nose?
I've not seen it, but I did talk to her just before she had it done.
Did you give her any advice?
Charlotte said she was having a nose job and I went into typical mother mode, saying: 'Oh you don't need it, Charlotte. You're gorgeous without it.' But she said the same to me a couple of years ago when I wanted to get my boobs done and I went ahead 
and did it anyway, so I don't blame her if it makes her feel better. I've 
no doubt she 
looks absolutely gorgeous now, but she was gorgeous before in my eyes.
What about 
facial surgery generally?
I see people with these massive Angelina Jolie-style lips and I occasionally get tempted, but I like the fact that I look like me. When you get an awful lot of girls with surgery, they almost blend into everyone else. I've no desire to do that.
How do you feel about other celebs' fitness ranges?
I think the only person you should be competing with 
is yourself. I'd never look 
at Charlotte's body and go: 
'I wish I had those gorgeous long legs,' because it's not possible. I don't feel pressure, especially because what I'm doing is so different. Mini V 
isn't a fitness DVD – it's a lifestyle. It's cookery tutorials, workout videos and healthy recipes. I'm not in competition with anyone else.
Chanelle Hayes has battled with her weight – would you like to train her?
I love Chanelle, but I do feel 
a bit sorry for her. It's obvious she's not found a lifestyle change and she's just doing faddy diets.
Are you getting a lot of male attention at the moment?
I am, but the last thing I need is the added pressure of a boyfriend ringing us and being like: 'I want to see you this week.'
You kissed your co-star Alex Cannon recently. Are you going to get together?
He was an amazing kisser. We have this incredible chemistry that's hard to create.  Alex is perfect and he's going to make some girl the happiest woman some day, but I don't think that's me.