Almost identical, with just two years between them, but they couldn't be more different…
Embracing each other in front of the camera on a family outing to Lapland UK in Berkshire, they're the image of sisterly love. The blonde appears older and wiser, not at all intimidated by her wrinkle-free, model-skinny and vibrantly youthful brunette sibling sharing the frame. Look closer, though, and all is not as it seems. The brunette is Victoria Beckham, posing with Louise Adams, her sister who's two years younger than her.
Then again, if you'd lived Louise's life nobody would judge you for paling in comparison to the pampered, ridiculously rich Victoria.
Never mind her success in the 90s with the Spice Girls; 42-year-old Victoria established a second career and got married to one of the best-looking men on the planet while succeeding at all she does.
Louise, 40, hasn't been so fortunate. While Victoria divides her time between palatial homes in California, London and the French Riviera, her little sister still lives with her parents and four children just off the M25.
WANNABE
To describe Victoria and Louise as close would be an understatement. The entire Adams clan – including parents Tony, 68, and Jackie, 67, along with 35-year-old Christian, the girls' quieter younger brother – are a tight-knit team. But while Victoria has always looked out for her sister, life hasn't dealt her the easiest cards.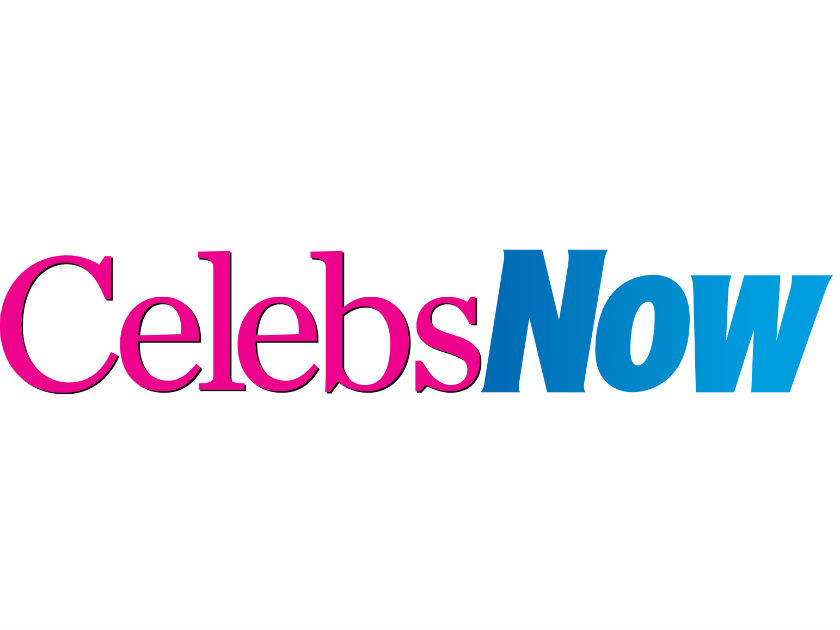 'Louise looks up to Victoria massively,' says a family friend. 'They both have very similar interests and Louise thinks her older sister is an incredible role model.
'She's seen Victoria succeeding and that's filled her with confidence. Louise is a natural in the showbiz world and would turn up at parties all over the world, holding her own.
MORE: Victoria gushes about David in seriously cute tribute!
'The big difference in how their lives have panned out isn't that Victoria became Posh Spice. It's because they chose different men. And that's put them in very different positions today.'
While Victoria and David are about to celebrate 20 years together, Louise has two broken marriages behind her. A single mum to daughter Liberty, now 18, Louise married Hayden Isted, the boss of a mobile phone company, in 2002.
They had two children together – Tallulah-May, now 14, and Finlay, 11 – before splitting five years later.
Then in 2009 she married Darren Flood, with whom she had a daughter, Quincy, now six. But in 2014 that marriage ended too, leaving Louise 'in bits'.
2 BECOME 1
'Looking at Victoria, Louise wonders what might have been for her if only she'd been able to make it work with Hayden,' adds the friend. 'When you're young and living in a world of beautiful people with amazing lifestyles, it would be very easy to become dissatisfied with your own lot.
'Because she's so close to Victoria and spending so much time with her, Louise was living the life of someone who's a massive star. But in reality, she was just an ordinary girl from the Home Counties. It can take years to get your head around something like that… if you ever can.'
Small wonder, then, that Louise's personal relationships were strained. The Beckham name may open plenty of doors, but it also attracts unwelcome attention. Louise's second husband Darren had to cope with allegations that the businesses he was involved with tried to cash in on the Beckham name. The publicity was arguably very damaging.
Now Louise finds herself a single mother once more, living with her parents, just as she did when she was younger.
WHO DO YOU THINK YOU ARE?
'If there's one thing that Louise has in common with her big sister, above all else, it's her incredibly focused, driven work ethic,' says the friend.
'She's always worked, from when she was a child making a few quid from a weekend job. When David and Victoria invited her to stay, Louise insisted on being a nanny to Victoria's children for the duration.
'So when she needed a boost and a new direction, she followed Victoria into the fashion business.'
That, however, is where the similarity ends. While Victoria's flagship Mayfair store is a cavernous, minimalist masterpiece that's more like an art gallery than a clothing shop, Louise has a much smaller 40sq ft boutique in Hoddeston, rural Hertfordshire.
The money spent on one of Victoria's handbags would dwarf the weekly turnover at Hidden Closet, which Louise herself works in five days a week.
She's helped out in the holidays by her four children, including her eldest Liberty, who has an interest in fashion just like her Auntie Victoria.
MORE: Victoria reveals EXACTLY what's in her handbag… 
And while Victoria showcases her designer gowns on red carpets around the world, Louise is much more at home with her comparatively ordinary life, just like the rest of us..
Ask those in the know, however, and they'll tell you this is exactly how she wants it.
'She's learned a lot from her experiences and right now she just wants a quiet life,' one long-time school friend tells Now. 'She's seen first-hand that money doesn't always buy you happiness.'
NEVER GIVE UP ON THE GOOD TIMES
While Louise is downsizing her life, looking for peace and contentment rather than excitement and publicity, her children continue to get the best of both worlds.
Libby, who's closest in age to 17-year-old Brooklyn, spends a lot of time with her cousins. In 2016 alone she travelled to New York, LA and the Coachella Festival with the Beckhams. Brooklyn regularly appears on Libby's Instagram feed, along with a gang of beautiful (and wealthy) children of the international elite.
But while Victoria has grand plans for all her children, Louise is concerned about protecting her babies from the spotlight.
'She thinks they have the best of both worlds,' adds the school pal. 'They get to experience all these amazing things but they also have friends who are completely normal.
'Louise reckons that true happiness comes when you're as comfortable talking to your local postman as a Hollywood star. So she won't be encouraging her kids to go for a career in showbusiness.'
SAY YOU'LL BE THERE
So as Victoria throws herself into 2017, working around the clock for yet another round of stressful international fashion shows, another year of jetlag and another year of endless headlines, her younger sister will be beavering away in England.
She'll be found hard at work in her boutique, sorting through the orders and drumming up business from her loyal local clientele.
Their lives could hardly be more different, but they can rest assured that support is always there on the other end of the phone. Absolutely worlds apart but closer than ever, the Adams sisters may just have found what they were each looking for all along.