They've been battling to save their public image…
The image put out by son Brooklyn Beckham on his Instagram page last week says everything about the man. Saintly David Beckham cuddling up to Harper – his angel of a daughter – and kissing her on her sleepy head: What better testament to the qualities of a national treasure than to burnish his family credentials?
What a shame, then, that just last week some of David's emails were hacked and leaked to the world, arguably showing a different side to the former football star we've come to hold up as an icon.
MORE: Victoria Beckham shares adorable photo of David following 'marriage struggles' confession
In some of the shocking emails, he appears to reveal his charity work served as part of a plan to secure himself a knighthood and he even refers to the committee who overlooked him for the honour as 'a bunch of c**ts'.
The prospect of Goldenballs feeling the kiss of a blade on his shoulder, accompanied by the words: 'Arise, Sir David,' now seems as unlikely as a return to the England football team. But the true impact of the cache of leaked emails strikes far deeper than his perhaps brazen quest for honours.
MORE: Twitter trolls slam Victoria Beckham for staying silent over David's email scandal
Suddenly Brand Beckham itself is on the chopping block. David, 41, has gone from much-loved superstar to a national pariah, as teams of lawyers and PR specialists scrabble to rescue a £500 million business empire.
Meanwhile, behind the scenes, David and wife Victoria, 42, are battling for their future together, with friends understandably predicting a long and rocky road ahead for the couple.
The allegations
As far as the general public are concerned, the leaked emails were a bombshell insight into another side of an otherwise picture perfect family.
Camp Beckham, however, insist the content – which includes dismissing the OBE granted to singer Katherine Jenkins as 'a f***king joke' – has been doctored.
It's alleged David missed out on a knighthood three years ago because he was 'red flagged' by the taxman over his financial affairs, including his involvement in a controversial scheme widely regarded as a means of legally avoiding tax.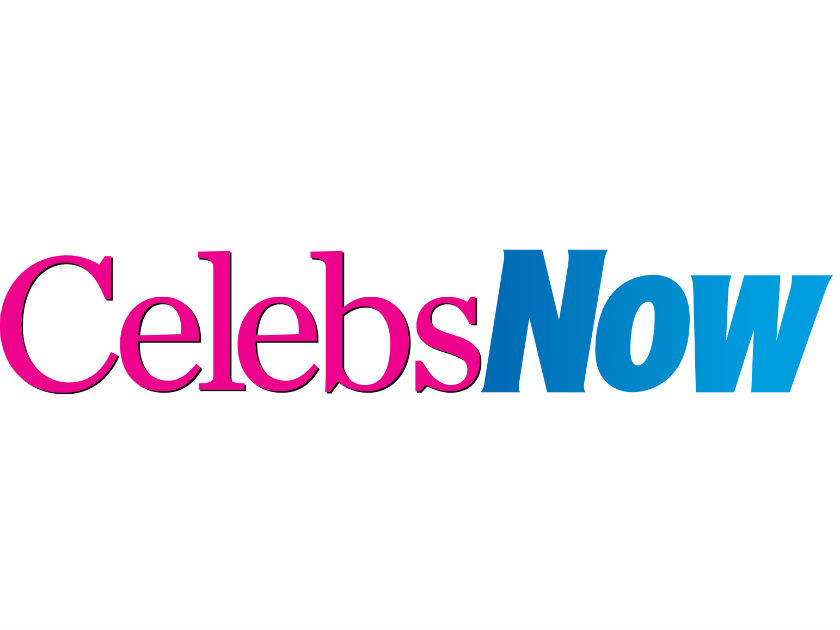 Meanwhile, his charity work with UNICEF was cast in a less than flattering light, with David angrily responding to advice to put a million dollars (£800,000) into a prize-giving dinner: 'This f**king money is mine.'
The net result, as it would for any family in this situation, has been a catastrophic blow to the Beckhams' image. Yet it's since emerged that attempts were made to blackmail them into paying up to prevent the emails being published.
David's representatives have questioned the accuracy of the leaks. There has been no official response from David, however, with the Beckham PR team sticking to a long-held policy of declining to comment on controversial stories.
Her tears of indignation
Never renowned for smiling in photographs, Victoria's public expression has been more stony-faced than ever since the story broke.
In the Big Apple for New York Fashion Week, she gave nothing away as she strode from limousine to venue in her trademark oversized sunglasses.
But behind the shades, it's been a different story.
Friends say she's repeatedly dissolved into tears as the stress of seeing her family's reputation dismantled takes its toll.
'This isn't about business for Victoria – this is her family name people are tearing to shreds,' a long-standing friend tells Now. 'It's been especially awful as this is totally out of her hands. She's also got children who are well aware of what's going on and they're suffering, too.
'At the same time she's trying to run a fashion label here – image is everything in that world. She's living an absolute nightmare.' David, meanwhile, has kept a low profile, limiting himself to unrelated Instagram images about football and, once again, young Harper, this time the pair reading a bedtime story.
That temper
For all his public poise, this is a man who's always struggled to keep his emotions in check. Back in 1998, it briefly led to him becoming public enemy number one after a petulant kick at Argentina's Diego Simeone led to David being sent off in a match England then went on to lose, seeing them knocked out of the World Cup.
Five years later, an argument with Sir Alex Ferguson ended with the Manchester United manager kicking a football boot at David's head, leaving him needing stitches.
These incidents peppered his playing career. When playing for LA Galaxy, he angrily confronted fans who booed him every time he touched the ball.
And only last month, while the Beckham family were holidaying in the Maldives, it was widely reported that David became embroiled in a row with Formula 1 veteran Ron Dennis over dinner reservations.
'David is only human and like anyone else he can lose his cool,' says a pal. 'The David you see in the emails is definitely not for public consumption. That said, his image is based on reality. I've never met a man more dedicated to his family than David. It just happens that his family is also his business.'
Financial pressures
Indeed, the damage to Brand Beckham threatens to kill the goose that lays the golden eggs, an eventuality the family cannot allow to unfold.
For two years running, they've injected millions into Victoria's fashion empire to prevent it posting a loss and without his lucrative endorsements the entire Beckham operation risks grinding to a halt.
'David still earns much more than Victoria, despite the fact that she works much longer hours than him,' adds the pal. 'That, as with any couple, can be a source of friction but also the glue that binds them together – they need each other and they know that.
'The marriage works on many different levels. She has what seems to be a very successful business, but if you look at the bottom line, she needs David's support.'
Skeletons in the walk-in closet?
As David and Victoria continue working all hours to keep Brand Beckham afloat, they're increasingly doing so on opposite sides of the world.
Victoria's fashion business is hugely labour intensive, seeing her hop on private jets every other week. David, meanwhile, is tasked with shouldering the family load, ferrying the kids to school while keeping across his own sprawling business portfolio.
It leaves little time for intimacy or relaxation.'Date night is a distant memory,' says David's pal. 'There already aren't enough hours in the day to fit everything in, even without a PR crisis to deal with.'
With the rumour mill in overdrive, the prospect of calmer times seems more distant than ever. Just last week, Twitter was abuzz with people talking about David's 'wild night out' with Poppy Delevingne and the controversy also provided another opportunity to reheat the allegations of infidelity from the past – none of which have been substantiated.
For years David and Victoria have been able to bask in the glow of a flawless – and carefully constructed – Brand Beckham. Now that the mask may have slipped and the public has an insight into how contrived it might be, nobody can say what the future holds.