From Zoe wanting to party more to talk of 'self-destruct' - here's the story so far
Zoe Ball and Norman Cook left fans pretty devastated when they became the latest celeb couple to announce their separation over the weekend.
The pair, who were together for 18 years and have two children together, shared a statement on Twitter confirming that they've decided to end their marriage.
Zoe Ball and Norman Cook: A love story in pictures
'With great sadness we are announcing that we have separated,' the message reads.
'After many exciting adventures together over the last 18 years we have come to the end of our rainbow.
'We are still great friends and will continue to support each other and raise our beautiful children together, living next door but one. X Zoe & Norm'
Since the split was announced various rumours have emerged about just what broke Zoe, 45, and Norman, 53, after so many years together.
What exactly happened then? Here's the theories so far…
1. Zoe wanted to party more
Soon after their break-up was revealed, initial reports suggested that Zoe had started to tire of her settled domestic life with Norman. The pair had both been sober for quite some time, having given up booze and their hard-partying lifestyle in the late 2000s, but Zoe is said to have started going out and drinking again in 2014 and wasn't happy staying in with her husband.
'All the arguments have been over the same issue,' a source tells Mail Online. 'Zoe wants to go out and have fun, and Norman would rather stay at home.
'His sobriety was hard-won and he doesn't want to compromise it. Zoe understands that, but she is in a very different place.
'She loves a party and will get stuck into a night out.'
2. They both struggled to settle down
Zoe and Norman – aka DJ Fatboy Slim – met in Ibiza when Zoe was working at BBC Radio 1 and it was at the height of their wild days.
'We bumped into Norman and he said: "How would you like to not go to bed with me tonight?" – meaning let's go out all night,' Zoe has previously said of the night they got to know each other.
'So we went into every club in Ibiza and I did the Breakfast Show the next morning on no sleep. But what a night!'
But things moved fast for the couple, with their wedding and first child Woody coming along within two years, and this dramatic change of lifestyle proved difficult for both Zoe and Norman.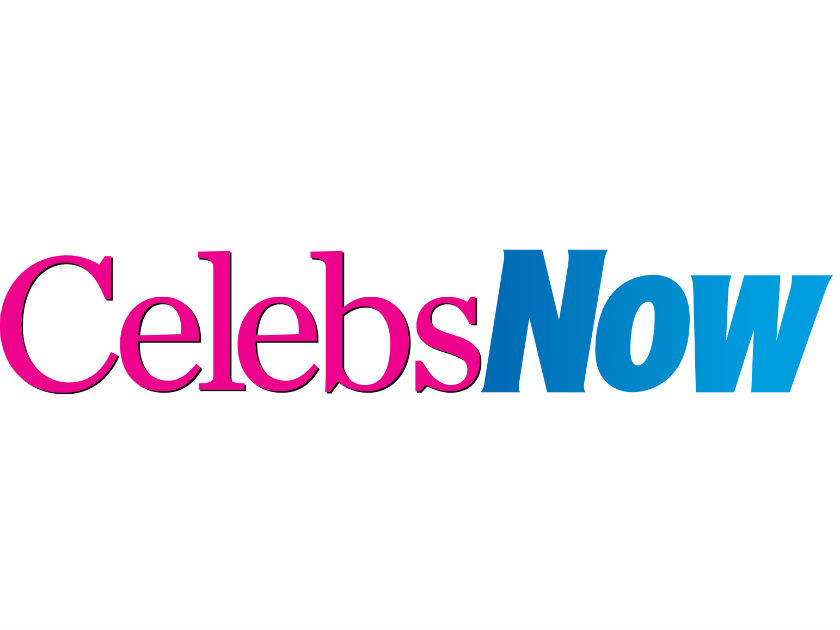 'Norm and I met in Ibiza and lived this crazy, party life and got married within a year,' she once told the Mirror. 'Then we had Woody and suddenly I was all settled down. I thought, "Do know each other?'" Reality hit me hard when we started a family.'
Meanwhile Norman has spoken of the troubles of differentiating between his Fatboy Slim persona and his life as a quiet family man.
3. Zoe has a 'self-destruct' mode
Strictly: It Takes Two presenter Zoe had a tumultuous time growing up when her mother walked out on the family when Zoe was just 2 and her dad Johnny Ball thinks this had led her to develop a 'self-destruct' tendency.
Back in 2003 Zoe briefly split from Norman when she had an affair with DJ Dan Peppe and Johnny thinks this was a prime example of the destructive streak taking over.
'When she left for that silly DJ, I know exactly why that was. [Zoe and Norman's son] Woody was exactly the same age as Zoe was when her mother left,' Johnny has said.
'She was thinking, "I'm like my mother, I'm going to let us all down". It was a cry for help.'
A source also tells The Sun: 'Zoe has a dangerous self-destruct mode that she has tried to keep in check for years, partly thanks to the way her mum behaved. But now she's finally pushed the button.'
4. THAT snog came back to haunt Zoe
Murmurs of trouble in the Cook-Ball household circulated last December when Zoe was pictured sharing a steamy snog with singer TayTay Starhz at the Strictly wrap party. Whilst TayTay isn't involved in the split, the Mirror has reported that Zoe's behaviour during that night was a warning sign of what might happen in her marriage.
'It was just a silly drunken night after a party a while ago now which Norman forgave her for,' an insider says. 'But he said at the time she was acting like a single woman, and it shows that was sadly where things were heading.'
5. Does she have a toyboy lover?
Zoe might not be involved with TayTay but there have been reports of her leaving Norman for a younger boyfriend. The mum-of-two apparently left the Brighton home she shared with her husband, son Woody and daughter Nelly to be with the mystery man after a row.
'Zoe told heartbroken Norman he was boring and said that she just wanted to drink and have sex with a new younger lover,' a source tells MailOnline.
A friend also adds: 'In their most heated rows she has called him boring and said she wants more from her life. The decision came as a bolt out of the blue for Norman. He adores Zoe.'
6. Things hadn't been good for years
With so much speculation flying around and various hurdles facing them throughout their marriage, it's perhaps unsurprising that Zoe and Norman had apparently been struggling in their relationship long before the news of their break-up.
The Mirror says the couple have been 'at odds for years' due to their increasingly different lifestyles, though it sounds like there's hope that they'll remain friends despite the sad split.