Ever wondered why they call each other 'Nutty'? Read on to discover all!
While we love watching all of our fave Gogglebox families equally, we think it's Giles and Mary – AKA married couple Mary Killen and Giles Wood from Wiltshire – who secretly steal the show every week.
And can you blame us? From the couples dry sense of humour, to their refusal to look at each other in the eye, these comic geniuses have completely won over the Channel 4 viewers – plus, their wallpaper matches their armchair… Furniture goals, or what?
More: Who are caravan besties Jenny and Lee from Gogglebox? Everything you need to know!
But while we've learnt that Mary loves a bold pattern and Giles is a BIG fan of corduroy, this posh pair don't give much else away. So we've done a bit of digging and rounded up everything you need to know – and there's some absolute Giles and Mary corkers that you just HAVE to read.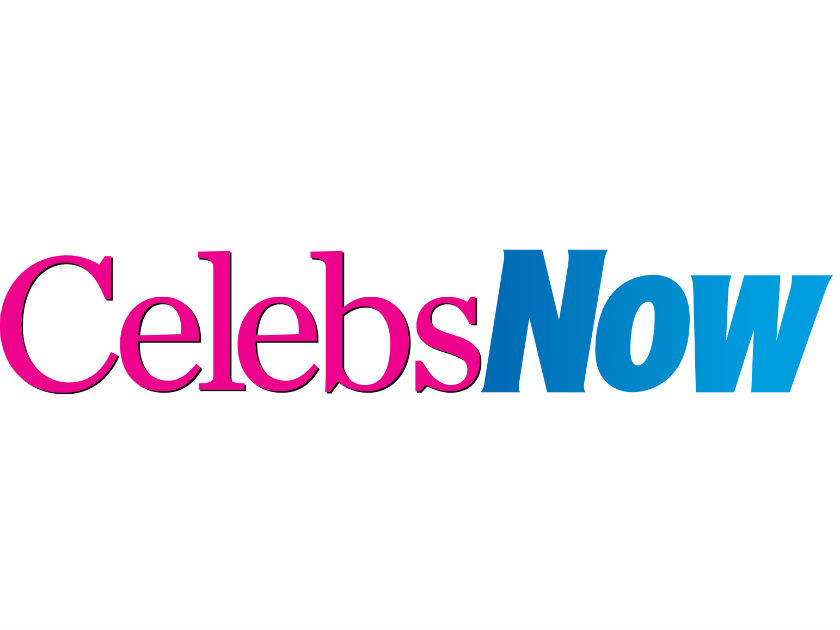 They have VERY creative jobs 
The unconventional couple met when they were just 21 and while Mary was working as a model, Giles was studying at Wimbledon Art School.
Since then Giles has become an established artist (explains the decor) and Mary is Spectator's resident agony aunt and has even written her very own etiquette book, How the Queen Can Make You Happy.
We didn't expect anything less from these two.
Giles doesn't own a mobile phone 
While we didn't picture the pair taking selfies and chatting to their mates in a Whatsapp group, it turns out Giles doesn't even have a mobile and there's a VERY good reason why. Mary previously told the Daily Mail: 'Giles finds that if you have a mobile phone nobody sticks to any arrangements.'
Before adding: 'I don't let him have one either. He leaves it on his car seat with the window open. He forgets to hang up and then runs up a huge bill.' Makes sense…
They don't remember why they call each other 'Nutty' 
Ever wondered why the pair have matching nicknames for each other?
Well, it turns out neither of them actually remember why they started calling each other 'nutty' in the first place. We kind of need them to remember…
There's a reason their armchair matches their wallpaper
Appearing on Alan Carr's Chatty Man, Mary revealed why they chose such clashing decor, explaining: 'I'll tell you why. It's poverty. Poverty. We had the walls done first and then somebody gave us the chair. It was meant to be in the bedroom.
'We are quite poverty stricken. What Gogglebox has given us is fame, without the fortune.'
To which Alan joked: 'Sometimes you wear an outfit that matches and you are like a floating head.'
They call their house the 'grottage'
Apparently the charming country cottage which the pair have lived in for 28 years has paint peeling from the ceilings, no central heating and according to The Telegraph, Giles once used bubble wrap as makeshift double glazing. Amazing, right?
The pair previously said their kitchen looks 'worse than Benefits Street', and admitted their eldest daughter (they have two) says she's 'allergic to the cottage' because of the mould and damp growing.
Swearing is not allowed in the household
Talking to The Guardian, Mary recently revealed she has a 'zero-tolerance policy' on swearing – which is why you've probably caught her moaning at Giles for saying 'bl**dy' every now and then.
'There's so much on telly, I don't want it in my own cottage,' she said, before adding: 'Giles swears occasionally because he's always having minor accidents. Our children turn on him and tell him off. Poor Giles.'
Giles and Mary almost didn't join the show
The hilarious duo were approached to take part in Gogglebox by a friend in the production team who knew they'd make AH-mazing telly.
Side note: remember when they were watching the Neighbours anniversary episode and Giles quipped: 'Aussies can do no wrong in my eyes… obviously with the exception of Rolf'? Yup. Telly gold.
Anyway, originally Giles was set to appear with his youngest daughter but she turned him down so Mary was eventually convinced to take part after a 40 minute long conversation with the production team.
Gogglebox Fame hasn't changed them
Giles admitted that while he often gets asked for selfies, the couple have continued to live their very quiet life in Wiltshire.
'We fly under the radar,' he admitted.
'Mary gets recognised more than me because I wear a red bobble hat a lot of the time. If I'm not feeling cheerful, she kicks me in the shins and tells me to smile for a selfie. There are lots of pictures of me out there, grinning like a baboon in a bobble hat.
He then added: 'But it's not like being a member of the Beatles pop group. We don't get mobbed.'
They have some VERY posh friends
According to The Telegraph, this posh pair once holidayed in Scotland with none other than MP Boris Johnson while Giles also mentioned that politician Lord Mandelson, a neighbour in Pewsey Vale, has been over for a few drinks.
Blimey! Can we be invited for a few drinks please, guys?