Kayne West cancelled 21 dates of his tour and is reportedly on suicide watch after being taken to hospital in handcuffs
Kanye West is reportedly on 'suicide watch' and being treated for psychosis following what seems to be a nervous breakdown a week ago.
The 39-year-old star was rushed to hospital in handcuffs last Monday, for his own safety, after allegedly attacking one of his personal trainer's staff
Kanye – who is married to Kim Kardashian – was at the home of celebrity-trainer Harley Pasternak, being treated for exhaustion and sleep deprivation when he starter 'acting erratically'. Police were then called by Kanye's personal doctor and paramedics took the disturbed rapper to hospital 'for his own health and safety.'
Since then, Kim has remained by his side at UCLA Medical Centre but reports say she too is struggling to cope.
It was thought he would be released a week after his admission but reports say he is still not well enough to leave.
US site TMZ reports that Kayne is still struggling with extreme paranoia to the point that on some days he doesn't let the doctors touch him.
As we wrote this, no date of his hospital release had been set.
But what lead to this heartbreaking meltdown?
Here's the theories so far…
1. He is exhausted
According to police reports Kanye's doctor, Michael Farzam told 911 operators that the star 'suffers from temporary psychosis due to sleep deprivation and dehydration.'
Kris Jenner, Kayne's mother in law, also confirmed this while on the red carpet at the Angel Ball in New York. 'He is exhausted,' she told reporters. 'He's had a gruelling tour and it's been a grind. He needs some rest.'
2. He's scared of Jay Z's 'killers' 
Before his meltdown, Kayne stormed off stage while performing in California on Saturday. During the brief show he ranted about politics, Facebook inventor Mark Zuckerberg and then had an outburst about former best friend Jay Z who he seemed to think had ordered hitmen on him.
Declaring that he thought his life may be at risk for speaking his mind, the dad of two said: 'I've been sent here to give you all my truth, even at the risk of my own life, even at the risk of my own success, my own career….
'Jay Z! Call me, bruh! You still ain't call me! Jay Z, call me…. Jay Z, I know you got killers. Please don't send them at my head. Just call me. Talk to me like a man.'
Kayne recently left Jay's label, Roc Nation, following a fall out with the music mogul. Apparently the pair had locked horns over Jay's streaming service Tidal and Kayne's work with it's rival Apple.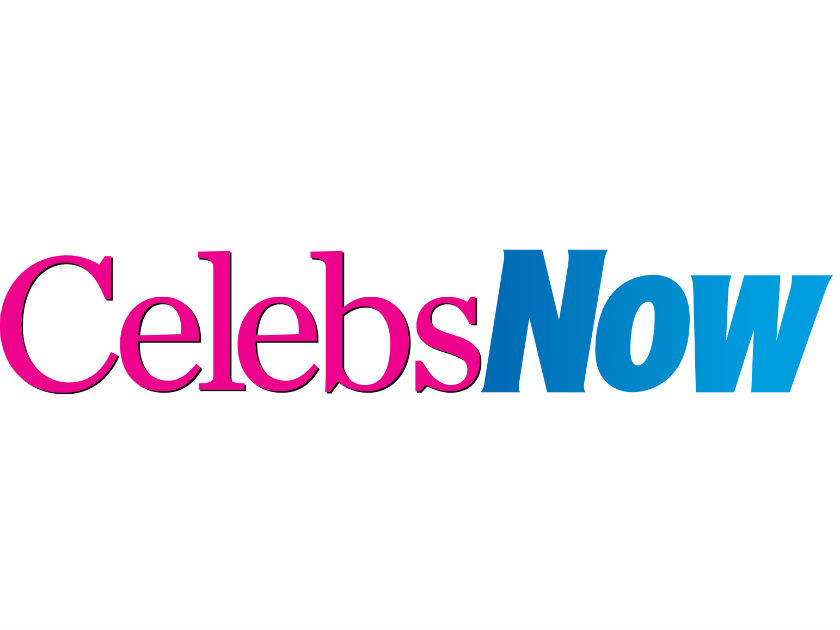 3. His marriage is in trouble 
Kim's friends have claimed her and the rapper's marriage has been under strain since she was robbed at gun point in Paris last month.
Reports say the pair have been 'constantly bickering' since the incident where nearly £10 million worth of jewellery was stollen from Kim including her £3.5million engagement ring.
CHERYL REACHES OUT TO KAYNE FOLLOWING HIS MELTDOWN 
According to The Sun, Kim is said to be 'angry that her husband continued touring instead of staying by her side while she recovered from trauma.'
Other reports have claimed that Kim and the rapper will be divorced within six months. 'She no longer has the strength to support him.'
4. He is still heartbroken over his mother's death 
Friends say the culmination of all of the above and this time of year is particularly hard for the rapper because it coincides with the anniversary of his mother's death.
Donda died in November 2007 a day after receiving numerous cosmetic surgeries. 'This time of year is particularly hard for him,' they said.
5. His fashion label is a flop
Last month reports in the US claimed Kanye had fired 30 staff who work on his fashion label, Yeezy. Apparently he had a 'massive meltdown' after his season 4 line was panned by critics in New York.
Whatever the problem, we wish Kanye a speedy recovery.
VIDEO: SEE KIM KARDASHIAN'S CHANGING FACE OVER THE YEARS