With Little Mix posting a pic comparing the funny side of being single and in a relationship, Now's Amy Lo shares what other differences there are
No-one loves those Little Mix girls more than I do. Not only do they create a cracking pop song like no other (no-one can stop me once Move comes on on a night out), they're always fabulously dressed, and most importantly, they're the best of friends. And that couldn't have been more obvious the past few weeks during Perrie Edwards split with Zayn Malik.
These girls are just like us and our mates – from getting all dolled up for a night out to having our lows like Perrie did on stage while in America.
But thankfully, their funny bones are fully in tact too, as Jesy Nelson held Perrie's tears on stage responsible to being a wee bit tired, and now, along with Leigh-Anne Pinnock, they show how different life actually is when you're in a relationship, compared to when you're a single pringle a la bandmates Perrie and Jade Thirlwall.
The pic was captioned: 'Single VS taken… #SleepoverFun #whenyouretakenandyoudonthavetotrynomore'
And although the girls are just messing around and obvs having a right ol' laugh – they're right! Being single and in a relationship both have their pros – so here are 6 brilliant differences between the two:
Clothes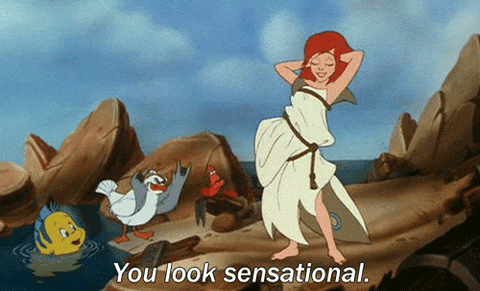 Single: Do the words 'dressed for impressed' sound familiar? And yes, I  know, I know, that you should be comfortable in yourself and just dress for YOU (and I bloomin' hope you do!) But admit it. – it's nice to get all dressed up for a date or go out to shop for a new outfit. You KNOW you look good, hot damn!
Taken: Gone are the days of needing to impress. As Jesy and Leigh-Anne have shown, you've already bagged that special someone! And they obvs love you for you no matter what. So crack out the sweatpants and get comfy. Go on. You know you want to.
Date Night
Single: From ice-skating and bowling to the movies and cocktails – your diary has never been so hectic!
Taken: As long as your beau says 'yes' to the extra peppers you want on the Dominoes pizza that you're both going to settle down with while watching Game of Thrones, then you're a happy bunny.
Texting
Single: You know the drill. You get excited when your phone dings with a text off THAT person, and there's something uber-fun about flirting over text like you're 16-years-old again. The blowing-kisses emoji has never been used so much.
Taken: We all know that texting when you're single is an absolute minefield. From mind games to how many kisses you should put at the end – it's enough to give us a migraine. So be safe in the knowledge that those confusing days are behind you and if you want a night alone, you can just tell them to get lost.
Presents
Single: Whether it's jewelry, chocolates or just a cute teddy bear – you feel like spoilt royalty, and dya know what? You don't hate it.
Taken: Splashing out on flash gifts? Pah! Getting gig  tickets for a band you both love or THAT sofa you've wanted for the flat for ages, is more like it. What's better than buying a gift for someone that you want too?
Food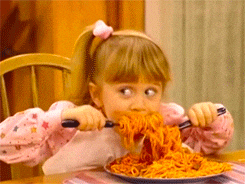 Single: Ahhh wined and dined – that's the life! From dinner dates to 3-course cooked meals, you're so spoilt for choice when you're single that it's not suprising if you have to loosen your belt buckle mid-date. All in the name of romance eh?
Taken: You've had a bad day at work, and the only thing you want to do go home, veg out, and stuff your face with a takeaway from the Indian down the road. Thankfully, you also have a partner in crime who will not only not judge you when you've got a popadum stuck in your teeth and you smell of Vindaloo, but they're also on the same wavelength as you and will happily chow down on a naan bread with you, Lady and the Tramp style.
Sex
Single: It's all excitement and snogging galore. It's like it's your first time all over again, but just without all the awkward bits. Win-win!
Taken: You know what one another likes and what gets the job done. Again, win-flipping-win.
Amy Lo